Kate and I, both being self proclaimed "foodies" welcomed as much of our trip revolving around food as possible. We became accustomed to snacking between meals and looked forward to the pick-me-up of trying new and unique flavors between our excursions. I'm fairly adventurous when it comes to new food and live by the "gotta try it once" mentality, which has lead me to eat things such as tree grubs, elk tongue, guinea pig & fermented soybeans to name a few. I was open to whatever was thrown at me, or on my plate.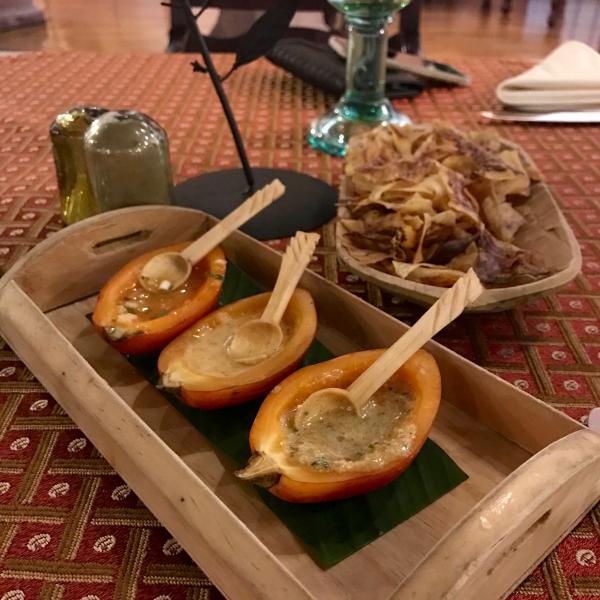 On on our first full day in Ecuador we spent the morning driving to Otavalo to visit the famous artisan's market and the local food market. Giovanni made sure to stop in Cayambe AKA the bizchochos town. Giovanni explained how the flaky biscuit, similar to a savory shortbread, was a popular Ecuadorian snack commonly accompanying coffee or hot chocolate, and typically dipped into dulce de leche. Kate and I loved this authentic Ecuadorian snacking experience.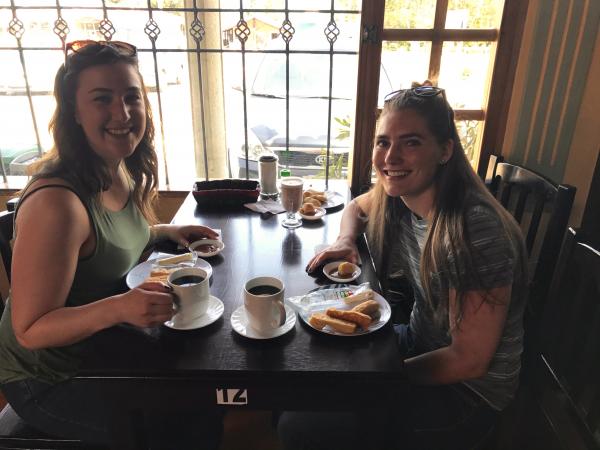 The Ecuadorian cuisine is full of a variety due to the unique geography. With the ocean to the West and the Andes and Amazon Rainforest to the East, comes an abundance of fresh seafood, fresh water trout and more fruit than one could imagine. And of course the potato. There are 4,000 different species of potatoes native to the Andes. and you'd better believe they have found equally as many ways to prepare them, soups, fried, roasted, diced, sliced and so on.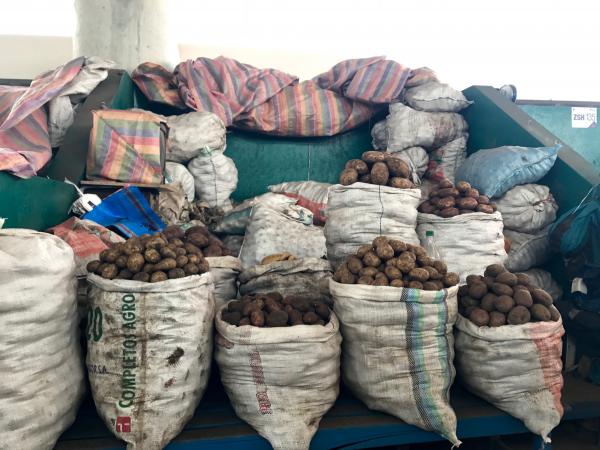 Ecuador is also known for their bananas. In fact, the next time you indulge in this popular fruit take a look at the sticker, I will bet that it was grown in Ecuador! The banana's cousin, the plantain is equally used in savory dishes such as empanadas, fried as cakes, or simply sliced and fried up with some chili powder and cumin.
I was blown away by the amount of fruit in Ecuador. I shouldn't have been so surprised, considering the diversity of the neighboring Amazon rainforest and the plant friendly climate. Our wonderful guide, Giovanni, was determined that we try every fruit we came in contact with. And that was A LOT. Most all of them had the same slimy viscosity, usually with large seeds inside. We quickly learned that the proper way to eat them was a quick slurp. Seeds and all. We tried a potato shaped fruit called taxo, a relative of the passionfruit and sometimes referred to as a banana passionfruit because of it's shape and color. We tried a spiky pink fruit called achiotillo, a fruit that tasted like cottoncandy called chirimoya, and a fruit that looked like a pinecone called pitahaya.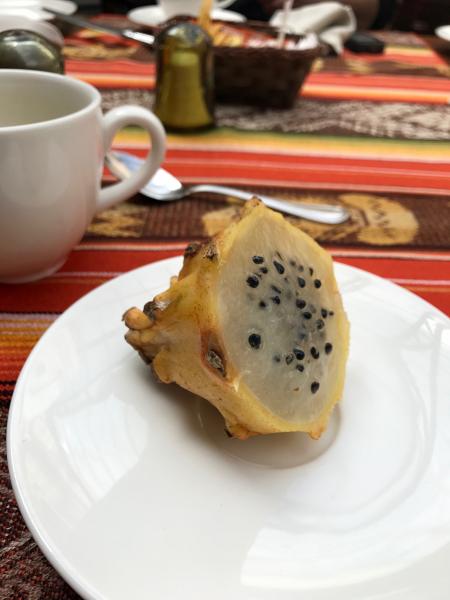 Being able to sample unique cuisines from each region of Ecuador was a real treat. I will never forget the watching the street vendors of Baños making Melcocha (sugar cane taffy), enjoying the canelazo tea in the chilly highlands, slurping seeds from the freshly picked taxo fruit, or crunching away on hot out of oven bizchochos while sitting in bumper to bumper traffic in Quito. Each of these memories will stick with me and probably make my stomach pang for some delicious Ecuadorian food!