After eating at the delicious restaurant at Hacienda el Porvenir, Kate and I were excited to learn they offered a cooking class. This was a great option for a less "active" activity after our day of riding horses and mountain bikes. The menu at the Hacienda was diverse and everything sounded amazing, so we knew we were in good hands. The chef uses as many local ingredients as possible and does an amazing job creating traditional Ecuadorian plates with a twist. I had Pumpkin seed encrusted trout the first night and huckleberry compote over a perfectly seared fillet the second evening. I wish I could have stayed longer just to try more off the menu!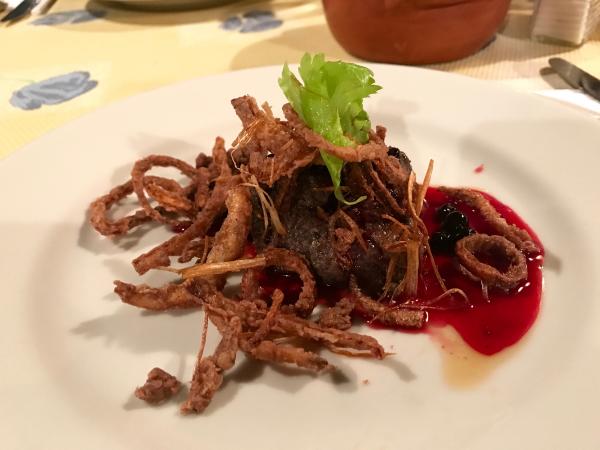 We spent a few hours with the chef learning how to make the very empanaditas and canelazo tea we had enjoyed as our welcome snack. Since he didn't speak English the manager joined us to help translate.
The ingredients were measured out for us and the chef talked us through the steps of mixing the dough for the empanadas adding milk, butter, sugar and salt to the flour. Kate was put to work and kneaded the dough until our chef approved the consistency. He then showed us how to pinch off a small amount of dough, form it into a disk, fill it with cheese and pinch the edges shut in the traditional Ecudorian way. He made it look easy and could finish 3 empanadas in the time it took Kate and I to do one.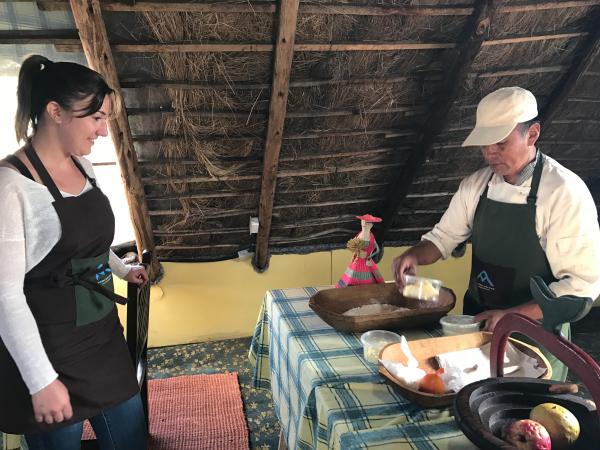 We learned how they use the traditional wooden bowls, batteas, to knead the dough. Kate and I loved this idea so much that when we were back in Quito, we asked our guide Giovanni to help us find batteas to bring home. Since these were not exactly the traditional tourist gift, he helped us find an authentic local market to purchase our very own batteas. Although mine hasn't help me make empanadas yet, it will!
We also learned to make Canelazo, a traditional warm highland drink made from naranjilla juice, sugar, spices and if you so choose cane sugar liquor.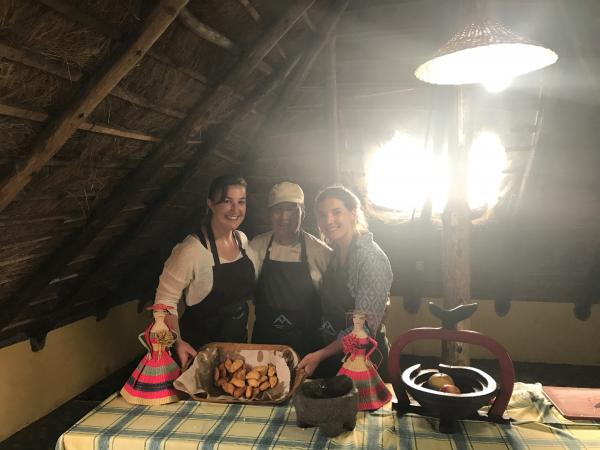 Canelazo Recipe
Ingredients
2 Lt Water
2 Naranjillas (you can find the frozen concentrated pulp in most Latin grocery stores or you can substitute freshly squeezed orange juice)
3 Cinnamon sticks
4 Tsp Sugar
Optional: Aguardiente to taste (Tropico Seco/ or another clear liquor of choice)
Directions: Combine all ingredients, except for liquor, in a medium sized pot.
Bring to a boil, reduce the heat and simmer for 30-40 minutes. Remove from heat and serve, adding liquor to taste. Enjoy a taste of the Ecuadorian highlands!