Life on the M/Y Flamingo is pretty sweet! This ship was our comfy home for one week while we sailed through the magical islands of the Galapagos. It was the perfect basecamp to rest and recover from the adventures of the day. Comfortable cabins, delicious food, refreshing cocktails, and great company!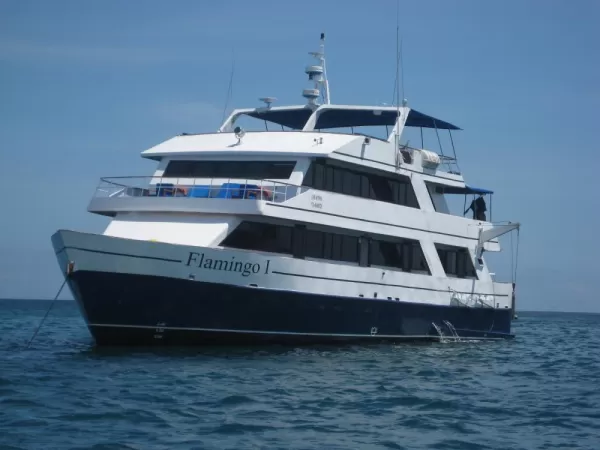 First things, first! I had to check out the bed. No worries! Its super comfy. The windows are tinted so no one can see me being a nerd. Yes, we checked!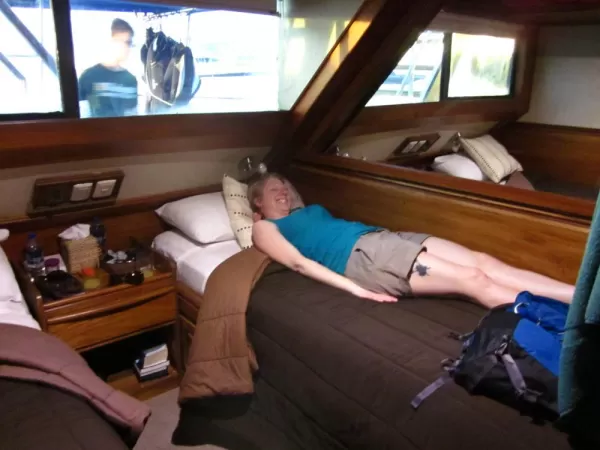 First sunset of the trip! You can see our sister ship the M/Y Eric in the background.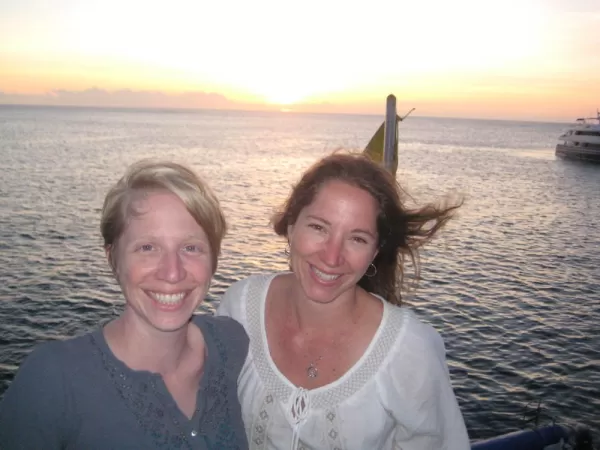 Day one of adventures! We made it to Genovesa, one of the northernmost islands. This was the view from our bathroom! I could barely contain myself while brushing my teeth!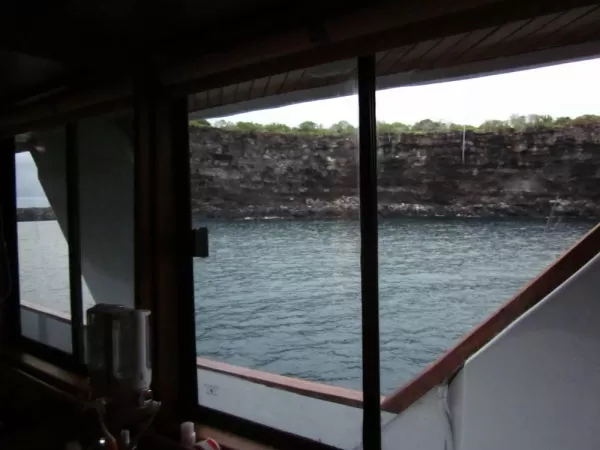 They let me behind the bar?! I make a mean sundowner cocktail.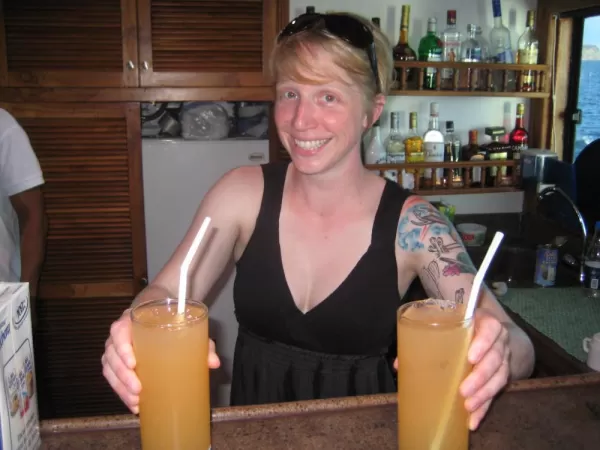 See? Happy sisters with tasty drinks!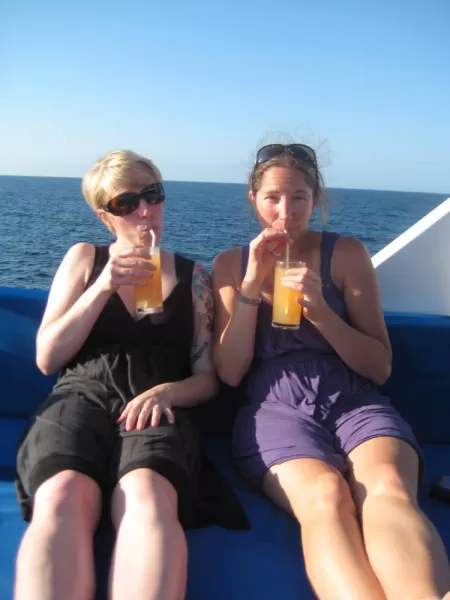 We sometimes had hitchhikers.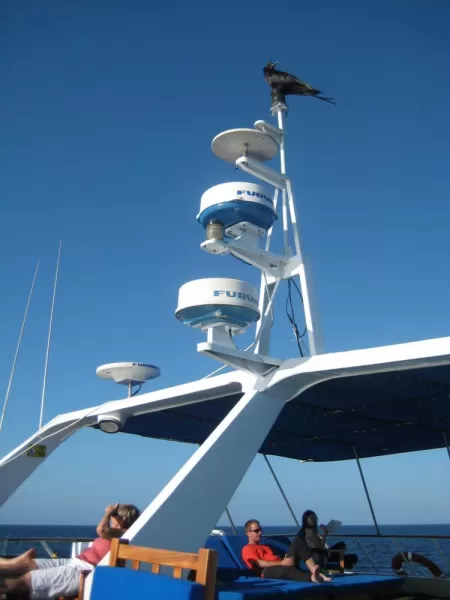 Top deck, lovely place to chill out.