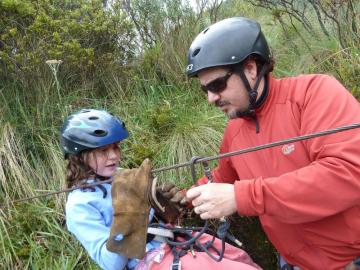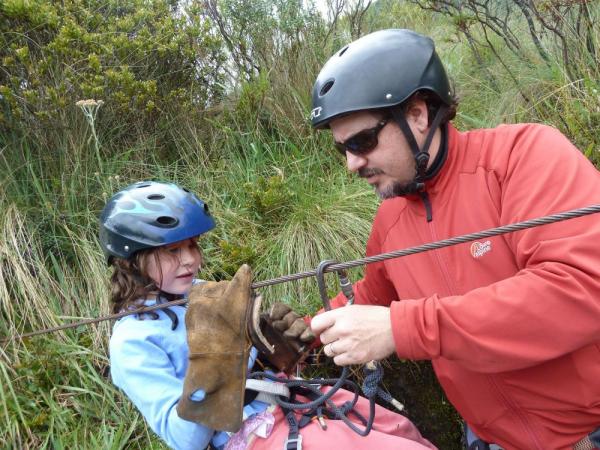 So said my daughter while eating chocolate fondue after our morning excursion to Espanola. This excursion was the best yet- lots of sea lions, iguanas, lava lizards, albatros, masked boobies, finches, and blue-footed boobies. I particularly loved watching the albatros courtship ritual that consisted of rapid beaks clicking together (kissing) and lots of male strutting (not unlike humans really!).
Back onboard, the kids fit in another swim and nap before the afternoon excursion. The drive to the Galapaguera on San Cristobal was long, but it was a worthwhile visit as it was the only opportunity to see the land tortoises on our short itinerary. We learned about the breeding program there and then headed into town for some brief shopping and a chance to call home.
The kids loved all the sea lions along the beachfront, particularly the ones who ignored the signs and snuggled up in the playground slide.