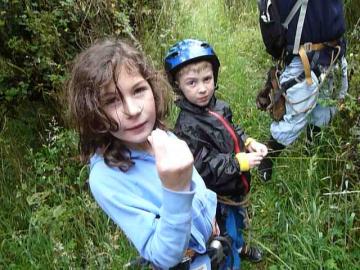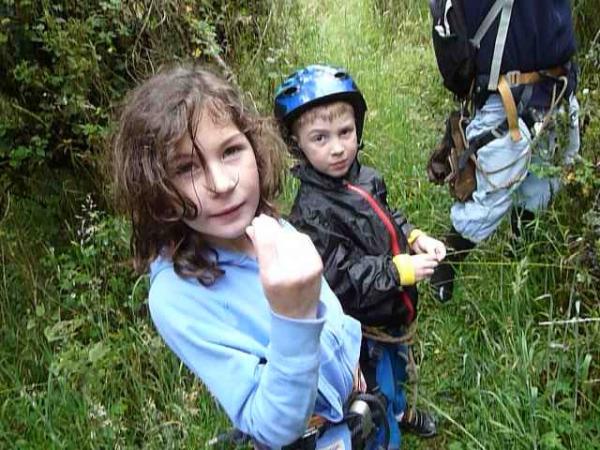 This morning we drove to Otavalo Market, stopping enroute to taste chirrimoya, a local fruit that is supposed to help stomach cancer, and cheese and biscuits. We also stopped at the Equator where Matthew tried unsuccessfully to balance an egg and accidentally broke it!
At the market, mom got busy buying all kinds of gifts for friends and family back home - tablecloths, clothes, keychains, scarves, etc. There was not nearly enough time to see it all. It was a feast for the senses with frantic bartering and stalls and stalls of colorful fabrics stretching along aisle after aisle.
After the market, we had a plentiful lunch of Carne Colorado, potato soup, rolls, cheese, salad, roasted corn and Tres Leche cake at Hacienda Pinsaqui. We explored the beautiful grounds of the hacienda and it was there that Matthew discovered a love for taking pictures that carried him through the rest of the trip. He took at least 100 photos of his newly purchased treasures, Power Rangers from the Otavalo Market.
From there, we drove to the Magdalena community where we stayed in the home of an indigenous family. We expected rustic accommodations, but the homes are lovely with hot water showers, fireplaces, and electricity thanks to a partnership grant with an Ecuadorian tour company. Our dinner, prepared by the family, was also excellent- tilapia, french fries, peas and cinnamon covered fruit.
If not for the kids, my one regret would be that the set up is not particularly conducive to a lot of interaction with the family who lives in the basement of the home and only comes upstairs to prepare meals. However, the kids acted as ambassadors and opened up communication that otherwise might have been awkward. Matthew spent the evening playing with their 5 year old daughter. They giggled as they took turns playing "hide the Power Ranger" and Matthew tried out his new photography skills to take pictures of her. Late that evening, she laid her head on his shoulder as he showed her the pictures he had taken on the digital camera.
Her father came up to say good night to us and welcomed us with a big hug and smile. He was so genuinely happy to have us there. I only hope that our visit allows them to maintain their traditional lifestyle without influencing them to change by our presence.