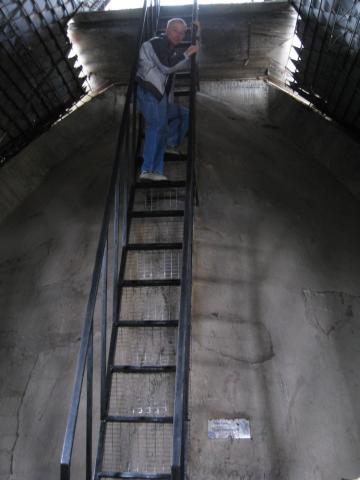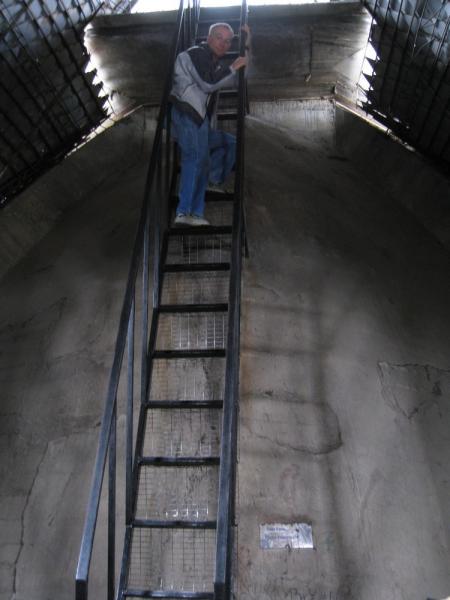 This morning we landed at Cormorant Point, where there are no cormorants and the sand on the beach is a greenish/blackish color. We hiked up and over a small hill to a brackish lagoon, the home of flamingos. The highlight of the morning happened just after we arrived. One flamingo decided to move a short distance by flying. It was so cool. I can best describe it as a long pink cigar with a beer belly hanging down. It flew in slow motion, only about two feet over the water and a short distance. I was so busy being amazed I forgot to get my camera out. The rest of the flamingos were wading through the water feeding but I had never seen one fly.
In the afternoon we stopped at Post Office Bay and mailed a post card to my mom. I also wrote a note on it thanking the person who will deliver it. Digging through the postcards to be sent, I found one going to Madison, Wisconsin – exactly the place I was sending one to! Galo thanked me for carrying on the tradition of Post Office Bay. He is so sincere about his job and the sharing the wonders of the Galapagos with us.
Today we snorkeled at two different locations. In the morning was at Devil's Crown. Because it was a little rough, he let us out of the pangas so we could go in with the current and circle around the rocks. The rocky areas were filled with colorful fish and a great blue sea star. One unhappy sea lion hissed in the face of a person, giving her quite a fright, and slapped his flipper at other people in our group. Snorkeling in the afternoon was on the beach just off Post Office Bay. It was a little cloudy, but our group spread out and called out to each other when we had found something – three sea turtles and two manta rays.