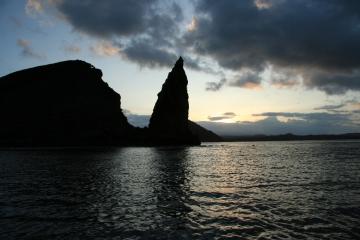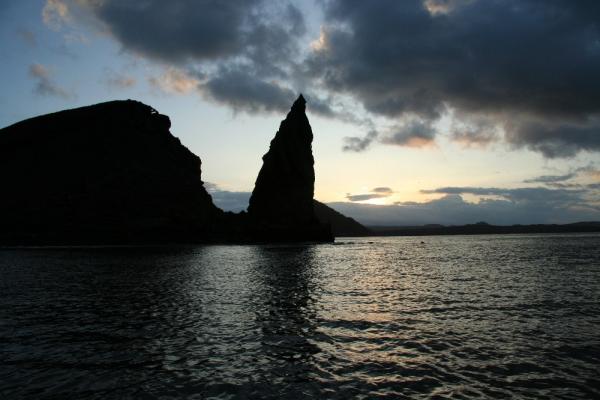 Bachas Beach was our last island excursion - and what a way to end the tour. The white sand beaches coupled with the morning light were stunning. We walked along the beach, visited a couple of small lakes to see the pelicans, and swam one last time. It was beautiful. I particularly remember the distinct tortoise tracks from the shore up to the nesting areas on the beach.
When we departed the Galapagos Legend, we made our way back to Puerto Ayora via bus, boat, and taxi. We finally arrived at the dock to catch the water taxi to the Finch Bay Hotel, where we spent our last night in the Galapagos. There are no roads leading to the resort, so you must go by boat. It makes the hotel feel very secluded, even though it's just a few minutes from town. The lodging and food at Finch Bay was outstanding and definitely a highlight of the trip.
After a relaxing lunch by the pool, I headed back to town for more yacht and hotel inspections, while Pete stayed at the hotel to swim and explore the grounds. It was interesting to see more yachts, explore Puerto Ayora, and tour the hotels we use there. Overall, I was very impressed with the town - it was small and felt very safe. It's clearly a tourist town but not over the top. The people I met were all extremely friendly and helpful.
That evening, my dad and I enjoyed a lovely dinner at Finch Bay and lamented that our time in the Galapagos was coming to a close.