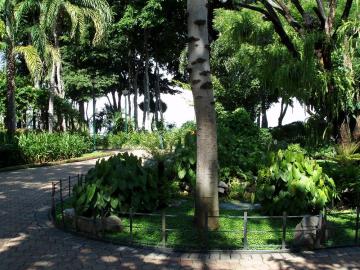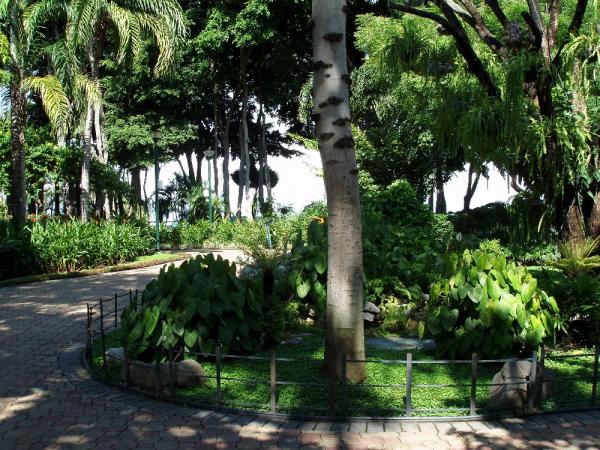 Since we had mid-morning flight to the Galapagos from Guayaquil, we enjoyed a leisurely breakfast at the Oro Verde. What a beautiful hotel! I was very excited to see some of my favorite Ecuadorian foods on the buffet - humitas & ceviche!
The flight to Baltra was uneventful, which is just how a flight should be. Upon arrival, we were greeted by guides from the Galapagos Legend. Everyone quickly boarded a bus and drove to a dock, where zodiaks were waiting to take us to the ship. Just in that short drive from the airport to the dock, I was already awestruck by the natural beauty of the Galapagos Islands. It seemed surreal that we were finally there, experiencing this magical place in person.
When we arrived at the ship, we were given our room key and were pleasantly surprised to find our luggage waiting for us at our room. After a delicious lunch, the ship motored to our first island visit - Bartolome. We attended a short orientation meeting and then explored the ship. There were plenty of common social areas in which to spread out. Before departing the ship, we were issued snorkeling gear and assigned a tour group and guide. I was impressed by the efficiency of the staff - It was clear that they had the routine of the cruise down to a science.
We went in groups to Bartolome Island. Some hiked first, others snorkeled first. Our group started with the hike. The island was pretty stark, without much vegetation or wildlife, although we did see sea lions, lizards, and an endemic cactus species. The soil was very dark, almost black. It was very striking. There were craters scattered across the island. And did I mention that it was beautiful?!? We gradually made our way to the top, where we had a panoramic view of the entire island and beyond. I also really enjoyed the snorkeling there. We swam around the iconic Pinnacle Rock and saw many different fish and even a shark! The air and water were very warm, so it felt great to get in the water and cool off after the hike.
After some time at the beach, we returned to the Legend and had a little time to get cleaned up before dinner. Later in the evening, we had a short briefing to discuss details about the next day's itinerary. Then we spent a lot of time out on the deck. They turned on several large flood lights, which attracted a lot of wildlife to the side of the ship. It was fun to observe. At one point, we noticed the Southern Cross constellation directly above Pinnacle Rock - a beautiful sight!
It was a great first day, and we could not have had a more perfect introduction to the Galapagos Islands.