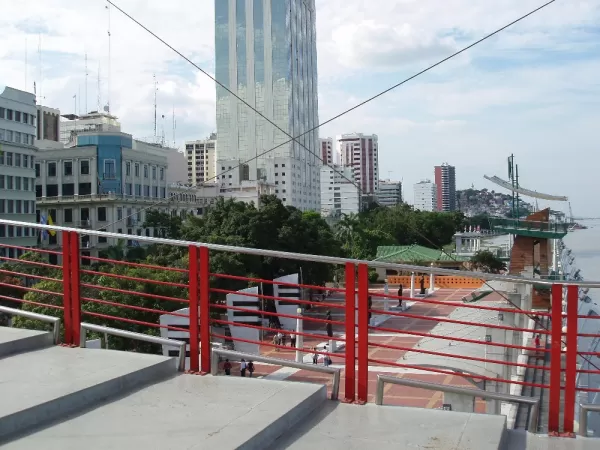 It was a long journey from Missoula, but I finally arrived in Guayaquil at about 11 pm. I was relieved to have my luggage in hand and to be met at the airport and taken directly to the hotel. The Oro Verde was just a short 15 minute drive from the airport.
My father, Pete, had arrived in Guayaquil the day before, and since he had never really traveled outside of the U.S. before, I was feeling a bit apprehensive about what condition and mood I would find him in at the hotel. The guy at the front desk greeted me with, \"Are you Peter Noffke's daughter?\" ...I wasn't sure if it was a good sign or a bad sign that the hotel staff already knew my dad by name. But before long, I was listening to stories about his exciting day in Guayaquil. He had taken a guided city tour and explored the entire river front area on his own. He particularly enjoyed all of the insights his guide gave him about life in Guayaquil. His guide also advised him about which soccer team jersey to wear in order to make friends with the locals. Little did I know that he would wear the jersey every day of the trip!
As excited as we both were to finally be in Ecuador, we tried to get some sleep before heading to the Galapagos the next morning!