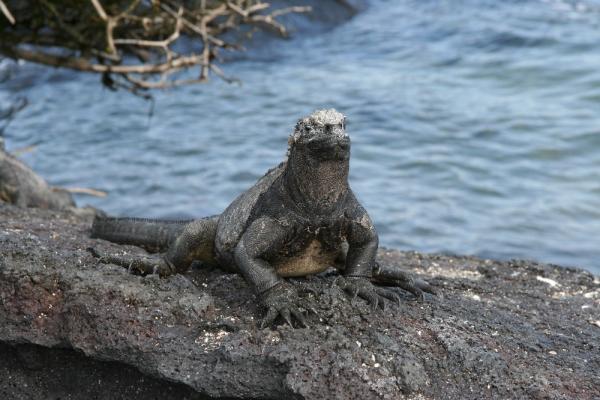 My dad and I left early for the airport. He was flying home, and I went on to Quito. My guide met me at the Quito airport, and we drove directly to the Bellavista Cloudforest Reserve. It was beautiful and green and lush and tropical, yet still high in the Andes mountains. I can't say enough about the scenery. The lodge there was also remarkable. It feels very remote. We met Richard, who owns Bellavista, and he took us out on a hike. There is an extensive system of trails on the reserve that you can explore on your own or with a guide from the lodge. It was absolutely beautiful there - excellent bird watching. After our hike, we enjoyed lunch in the dining room, and then made our way back to Quito. I didn't want to leave!
On the way back to Quito, we stopped at the Middle of the World. It was one of those corny tourist traps that you really must see. When else am I going to have the opportunity to balance an egg on a nail at the equator, or to stand with one foot in each hemisphere?!?
I finally got to meet our staff in Quito - they're wonderful! We're in touch via phone and e-mail every day, so it was a real treat for me to put faces with names. They were all so warm and welcoming - it was touching. We ended up going out to dinner and taking a Quito city tour by night. It was great to see some of the sites and to spend some quality time with my co-workers. Quito is a beautiful city, and I only wished that I had a little more time to spend there.