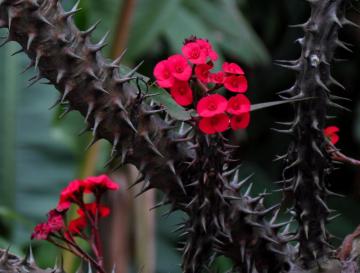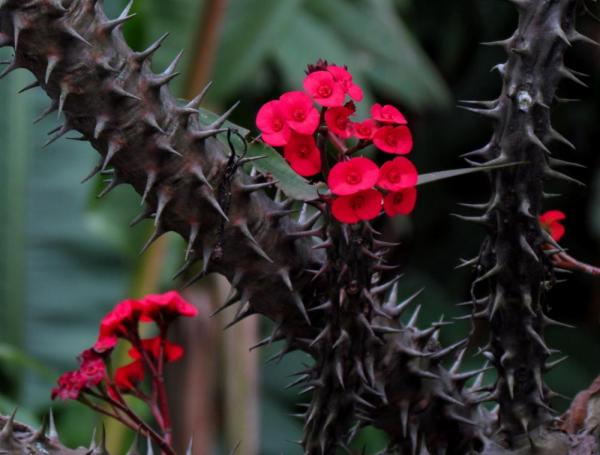 A visit to the Charles Darwin Research Station was first on our agenda. We looked in on the tortoise nursery and were introduced to ''Super Diego'' a male of the Santa Cruz tortoise species that had been repatriated from the San Diego Zoo to help perpetuate his breed. It is said that he has sired most of the 1,500 offspring produced at the station.
We got our first look at a land iguana, a fine golden-colored specimen about four feet long.
Our first attempt to find the Pinta Island tortoise ''Lonesome George'' ( the world's most famous reptile) was unsuccessful. The last surviving individual of his species, he was brought to the Darwin Station in hopes he would mate with a related species and avoid extinction, but to date he has been uninterested. We did see one of the females he shares his compound with.
A washed out road prevented our planned mid-morning activity (hiking to a volcano) so we switched to kayaking mode. We paddled around a quiet lagoon that serves as a cattle egret nesting area and explored ''the cracks'' a narrow passage between lava cliffs where we saw brown noddies, striated herons, a great blue heron, and blue-footed boobies. A short hike took us to Playa Los Perros, a boulder-strewn beach covered with marine iguanas and Sally Lightfoot crabs. These brilliant crustaceans are irresistible to a photographer, their scarlet color striking against the wet, black lava rock they often haunt. Named for their nimble scurrying, they scuttle on the very tips of their eight legs, like a ballet dancer ''en pointe''.
After lunch at La Garrapata we hiked the three miles to Tortuga Bay, which offers white coral sand, red mangroves, and a tidal flat with lots of shore birds. Just as we started back to town the rain started and we walked 45 minutes in the rain back to the hotel. Since I was already wet I took a dip in the Hotel Fernandina pool before supper.