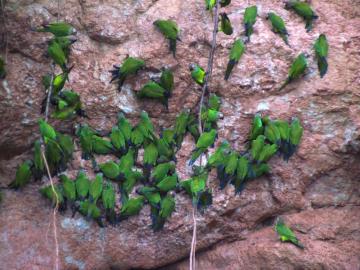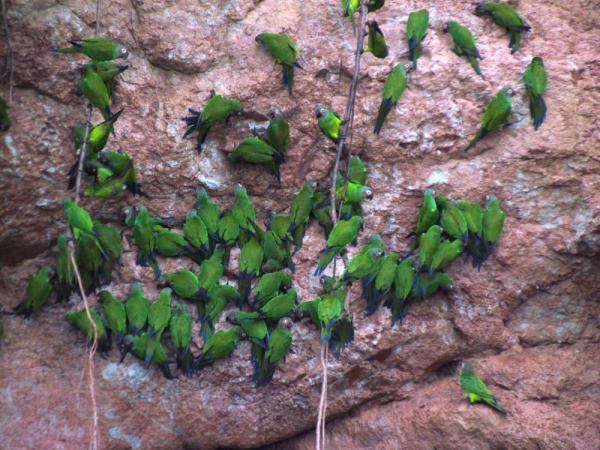 Groggily we deplaned at dawn in Atlanta. Connections after this point were pretty routine,
As we flew homeward I reflected a bit on our travels. It occurred to me that had we made the same trip a decade or so ago, before I had adapted to the digital age, I would have had to shoot the equivalent of 125 36-exposure rolls of film to shoot as many frames as I had over the last three weeks.
We had debated in planning our trip whether to take the hiking tour or a boat cruise and we elected to do a combination and I'm glad we did because we were able to see a greater variety of sights and creatures than we would have with either trip alone. And the Sacha Lodge side trip was a delightful bonus that provided a striking contrast to what we found in the islands.
I had wanted to see the Galapagos for more than 35 years - ever since I read an Annie Dillard essay in which she rhapsodized over the Palo Santo trees. Now I had my own memories and images of the flora, fauna, geology, history, and people - enough to last a lifetime.
Thinking about the fragile ecology of this truly unique spot on our earth I was reassured by something that our guide Andres had said. Granted, there is a danger of loving the Galapagos to death by the tens of thousands of tourists visiting every year, he said. But with the establishment of the Galapagos National Park and enforcement of protective regulations, it is actually the interest and concern of the tourists that keeps the islands in the international spotlight and ensures the preservation of this treasure.
Arriving home in Great Falls we stepped out of the airport into - what else? - a Montana snow squall.