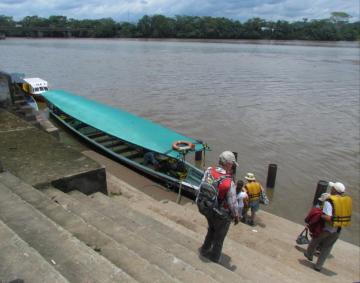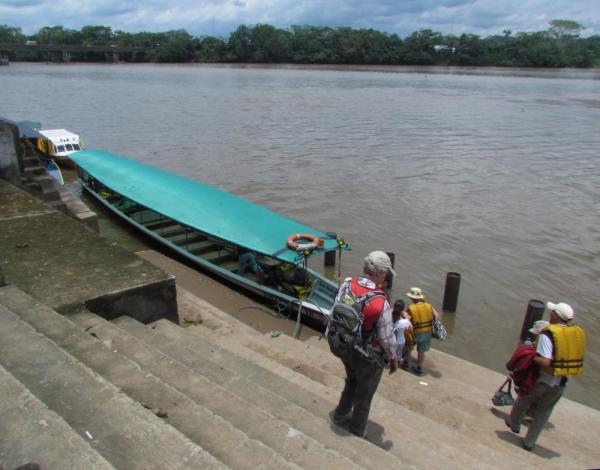 We rose at dawn for a quick return visit to the Darwin Station and a glimpse of Lonesome George. This time he was snoozing at the back of his compound.
A two-hour small boat ride took us to Isabela, the largest of the Galapagos Islands.
After visiting the tortoise breeding center we strolled a boardwalk through the mangrove and poison apples, past a brackish lagoon where there were pintails, moorhens and black-necked stilts. Puerto Villamil offers a seemingly endless beach and we passed waterfront bars, hotels and homes on the way to Cesar's, our lunch spot (Cesar's salad, anyone?)
We caught our first glimpse of Galapagos penguins hobnobbing with the blue-footed boobies on the rocks as we approached our afternoon snorkeling spot The underwater highlight was a pair of sting rays that glided along the sea bed below us. Afterward we toured Islote Tintoreras, walking among the sea lions and marine iguanas through the fierce volcanic landscape.
Puerto Villamil is the smallest of the islands' three settlements and has a decidedly bucolic atmosphere, palm trees lining the unpaved streets. We took a short sunset walk into town before supper, admiring the Opuntia cactus silhouetted against the fading colors in the western sky.