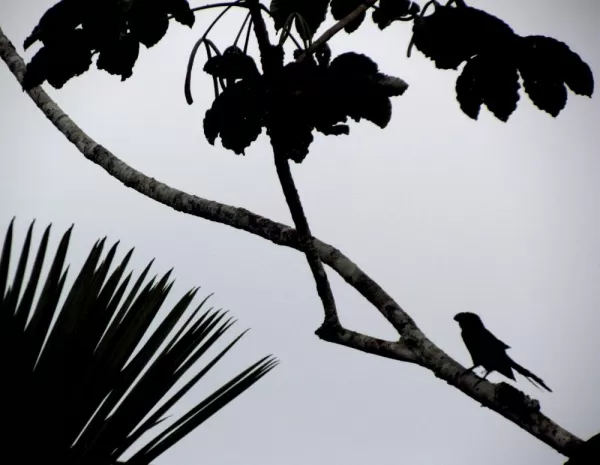 I continued my practice of getting up before dawn, this time to go for a run. I had known that on this trip my running opportunities would be limited, but today we were on our own with no scheduled activities so I seized the chance. A run three miles out to Tortuga Bay was an ideal distance and after one or two wrong turns I found the street that lead to the entrance station and, trying not to drip sweat all over the book I signed in and continued along the paved path to the beach. It was a beautiful morning, with hints of sunrise color in the eastern clouds. At the far end of the beach a great blue heron hid in the mangrove roots looking for his breakfast.
I ran back to the hotel in time for my own breakfast and then we walked back to Tortuga Bay to spend some time with the shorebirds in the lagoon. It threatened rain all the way back to town, but it held off. I cooled off in the hotel pool.
With the luxury of an unscheduled day we took care of laundry, confirmed our ride to Baltra for the next day, wrote postcards and checked email on the hotel computer.