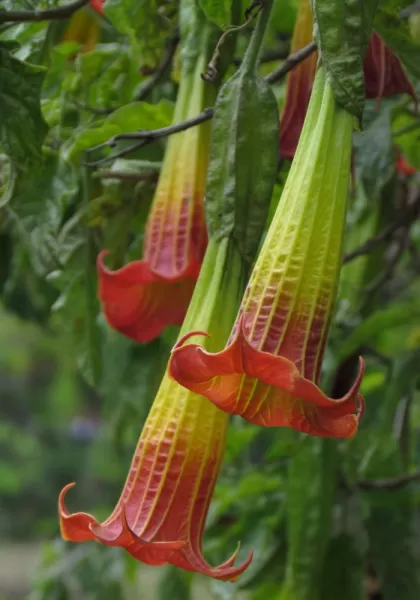 After breakfast we transferred to Santa Cruz via a three hour ride in a small boat. We stopped briefly off shore from Santa Fe island to admire the Opuntia forest.
We had lunch at a restaurant called La Garrapata, which Andres told us means ''the tick.'' It struck us as an unfortunate name for an eating establishment, but the food was great.
We hiked around El Chato tortoise reserve for a look at tortoises in a more natural setting, photographing a particularly venerable old male as he grazed in a wooded setting. On the way back to town we visited Los Gemelos, a pair of giant craters caused by lava subsidence. They lie in the Scalesia zone - 30-foot trees that are related to sunflowers. Our stop was cut short by a brief rain shower.
We enjoyed a fine seafood dinner at Il Giardino in downtown Puerto Ayora. Both of us are nursing a little sunburn from the morning boat ride, despite liberal use of sunscreen.