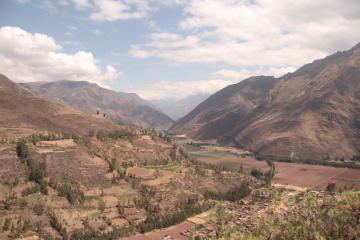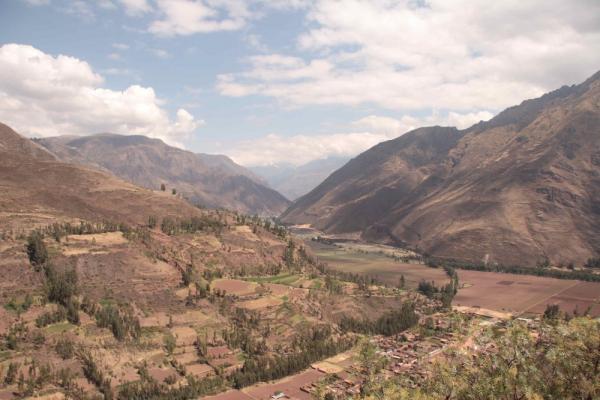 We start the day with a tour of the ruins at Ollantaytambo. This was originally twice the size of Machu Picchu and is the site of the only major Inca victory over the invading Spanish. We get a good look at how they probably moved the big stones.
We boarded the train mid-day for Machu Picchu. Someone had gotten us the two front seats on the train with a picture window view of our trip! We dropped off our bags and headed up to the ruins. The ride on the bus was amazing with all of the hairpin turns to get to Machu Picchu.
An amazing visit at MP. We are greeted at first by thunderstorms crashing through the valley, then are rewarded by a rainbow over the city! What a place. How could they build that all the way up the mountain like that? Alpacas live among the ruins and were enjoying their meal of grass. Beautiful mountains surround and we saw where the Inca trail leads into Machu Picchu.