Have questions? We're here.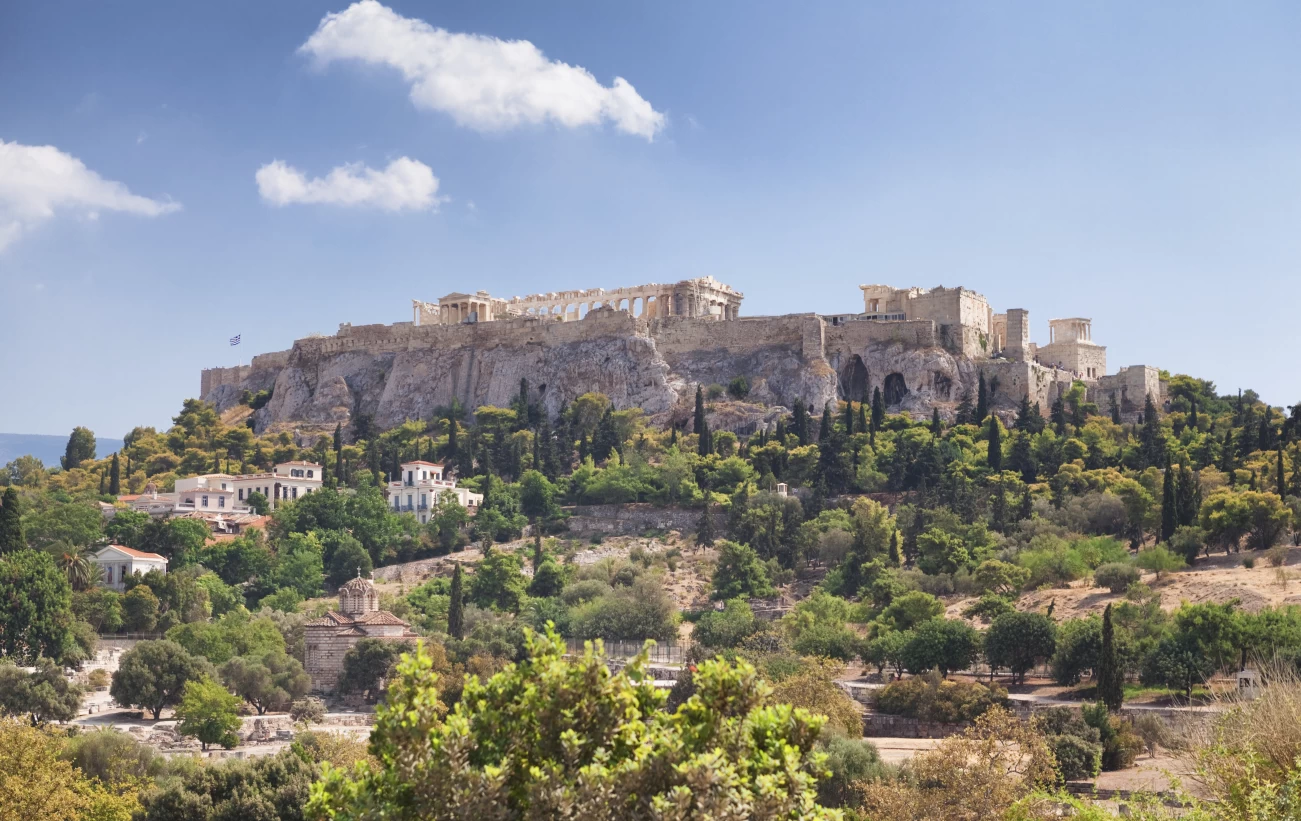 Hiking Cruise in Greece
Example 8 Day Cruise aboard Galileo
Get inspired by the possibilities.
Build your ideal trip.
Experience a harmonious balance between conventional cruising and private yachting, along with an exciting voyage of discovery, unraveling the wonders of Greece. Each day discovers a new port of call, a leap back into ancient history to amaze you, and rich cultural diversity to intrigue you. With the guidance and knowledge of an experienced lecturer and guide get to know the famous ancient theater of Epidaurus, the Tomb of Agamemnon, and the Mycenae burial complex, as well as Ancient Olympia and famous Delphi. Visit historic and picturesque cities, such as Nafplio and Monemvasia, Gytheio and Pylos, all waiting to be discovered the best way: by small ship.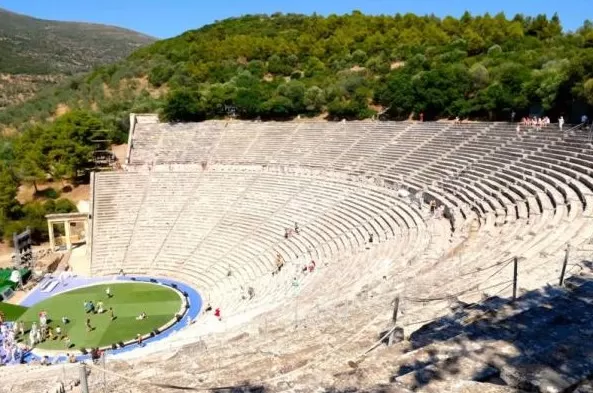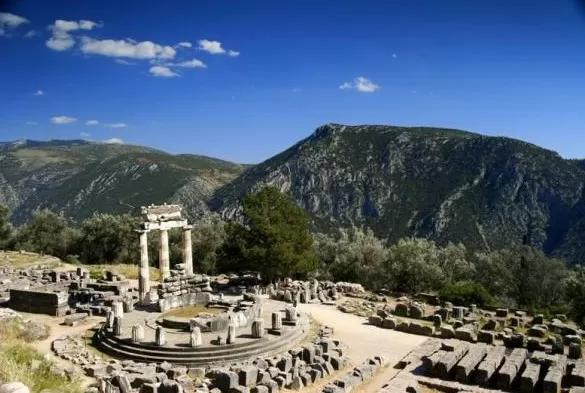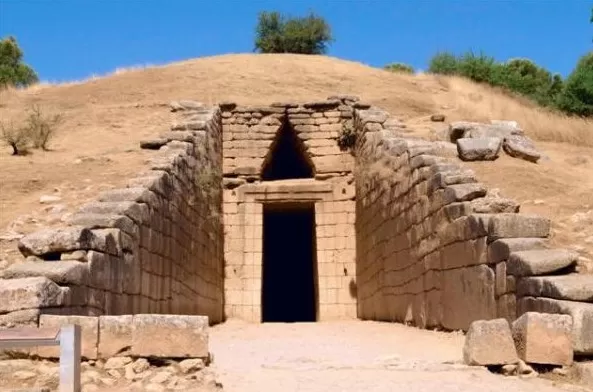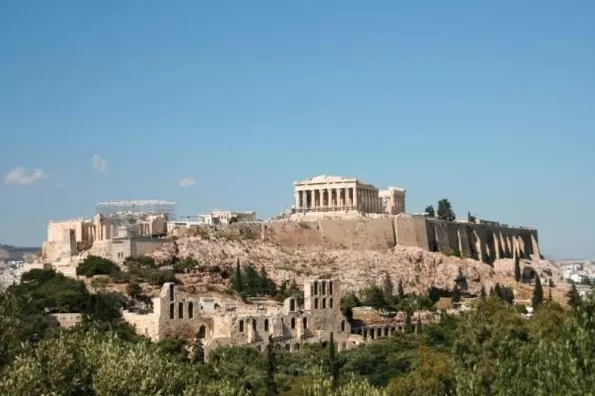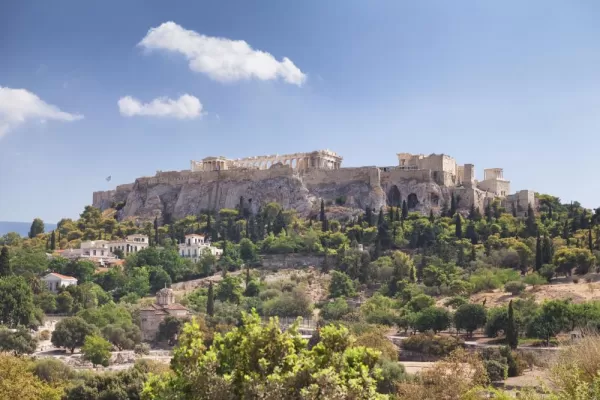 See important ancient ruin sites in Olympia and Delphi
Visit Gythion and explore the Dirou Caves
Tour Ancient Epidaurus, known for its theater
Tour the prehistoric palace of Nestor in Pylos
Full Itinerary
Expand All
Day 1: Athens | Embark
Meet at Marina Zeas in Athens, ready to join a bus transfer to Corinth. The bus leaves at 4 PM sharp, for ship embarkation between 5.30 PM - 6 PM. This afternoon and evening are about getting to know your fellow passengers and crew over a welcome dinner and drinks. Be sure to say hello to your weekly hiking and archaeology experts: George, Iro, and Evgenia. Their expertise will make this week one to remember. Overnight at sea, sailing to Itea.
Day 2: Itea | Delphi
1 Breakfast, 1 Lunch, 1 Dinner
Early morning arrival in Itea, ready for a day of exploration. Our hike today is rich in history and - along with our optional excursion to Delphi, revered for hosting the most important oracle in the classical world - will help you understand the historical significance of the area. Indeed our hike traverses the same path ancient pilgrims did in their quest for the oracle. The views as we walk are as rewarding as the beach cookout we'll divulge in at the end.
Day 3: Katakolon | Olympia
1 Breakfast, 1 Lunch, 1 Dinner
Keen hikers (oh, that's all of you!), listen up. Today's optional excursion is to Olympia, the birthplace of the Olympic Games and a special place for anyone interested in sports, health, and fitness. Here you'll visit the site of the Temple of Zeus - one of the seven wonders of the ancient world - but also get the chance to run in the very spot the first Olympic athletes did, over 2000 years ago. Today's hike is in the oak forest of Foloi. It's an easy walk that we'll take slowly, allowing us to take in the stunning flora and fauna of the area.
Day 4: Pylos
1 Breakfast, 1 Lunch, 1 Dinner
Morning arrival into Pylos port - the site of many famous naval battles, the last of which led to Greek independence. Hiking options today include a round trip of Polilimnio, or through the Gorge of Stenosia. Whichever we take (final route to be decided on the day), a few things are certain: lush paths, cascading waterfalls, and lots of swim breaks at natural lakes. Yes, go ahead and jump right in. Our optional excursion for the day is to the Palace of King Nestor, and the nearby archaeological museum holding thousands of ancient artefacts. Tonight we sail to Gythion with dinner on board.
Day 5: Gythion
1 Breakfast, 1 Lunch, 1 Dinner
Gythion was the ancient naval base of the Spartans and our hiking trail today explores an area said to be home to modern descendants of them - the Mani Peninsula. We'll hike one of the most beautiful areas of it, Cape Tainaron, beginning in Kokkinogia and ending at the Tenaro lighthouse. The latter is the southernmost point of continental Europe. Our route will take about an hour and, despite several rocky sections, is a relatively easy trek with many fascinating pathways. We'll highlight the areas of historical significance as we walk but expect to see a stunning Roman mosaic floor, a 19th century stonebuilt lighthouse, and a cave with the necromancy of Poseidon. Our optional excursion today is a visit to the Diros Caves, the entrance of which was concealed for around 4500 years until its discovery in the 1960s.
Day 6: Monemvasia | Nafplion
1 Breakfast, 1 Lunch, 1 Dinner
Monemvasia, a medieval Byzantine town, is a sight to behold from the sea. Yet the special vantage point from sea is met with an equal measure of character when explored on foot. Nicknamed the Gibraltar of the East, explore the preserved Byzantine and Venetian architecture of the town that was the birthplace of one of the most important Greek poets, Giannis Ritsos. We'll take a guided walk inside - delving into its winding paths and traditional churches, as well as around its castle. Lunch on board with an afternoon sail to Nafplion, arriving just in time for dinner. Overnight in Nafplion.
Day 7: Nafplion | Ancient Epidaurus
1 Breakfast, 1 Lunch, 1 Dinner
After lunch on board we'll drive through the stunning Argolis countryside to another major center of Greek civilization: Mycenae. This ancient city is home to the Lion's Gate, Cyclopean Walls, the Agamemnon Tomb, and more. We'll also take a gentle hike across the surrounding mountain paths, offering wow moments a-plenty. This is where our team will set up a barbecue lunch like no other. Cameras at the ready, you'll need them for this special moment.
Day 8: Marina Zea | Disembark
Arrive back to Athens to enjoy one last breakfast together before swapping contact details with new friends, disembarking, and setting off on onward journeys.
Dates & Prices

Lower deck, 1 double or 2 lower beds. Portholes, A/C, central music, internal telephone, safe deposit boxes and en suite bathrooms with shower.

Lower deck, with double or twin bed options. Portholes, A/C, central music, internal telephone, safe deposit boxes and en suite bathrooms with shower.

Upper deck, 1 double or 2 lower beds. Portholes, A/C, central music, internal telephone, safe deposit boxes and en suite bathrooms with shower.
Notes

- Please note that fares do not include port charges and possible fuel surcharges. Contact us for details.
- Please note that shore excursions are offered at additional costs.
- Children between the ages of 7-10 sharing a cabin with two paying adults receive a 50% discount in Category A. Children between the ages of 10-16 sharing a cabin with two paying adults receive a 35% discount in Category A.
- Third person reduction in Category A only is 30%.
7 Breakfasts, 6 Lunches, 7 Dinners
7 Nights Accommodations
Accommodations as listed
Meals as listed
Access to a 24-7 Emergency line while traveling
Regular (filter) coffee, tea and still mineral water free all day
Use of fishing and snorkeling equipment (subject to availability)
English-Speaking Cruise Escort.
Full-board: Buffet breakfast and two meals daily, including a Welcome Cocktail, a Greek night Evening, and Captain's Dinner
Gratuities
Travel Insurance
Personal Expenses
Flight costs (please request a quote)
Fuel and transportation surcharges (when applicable)
Port Fees
Wifi
Shore excursions on the islands or other land arrangements
Beverages other than the ones mentioned in inclusions
Inquire
Kate was great to work with in the planning stage. She was prompt, helpful, and efficient. Our tour guide, Edwin, was knowledgeable and passionate. We were very happy to have traveled with Adventure Life, it made the trip easy and a true pleasure. We could concentrate on enjoying the experience rather than the details of travel.
Lisa Bridge
Mediterranean Travel Guide
Favorite Mediterranean All Trips