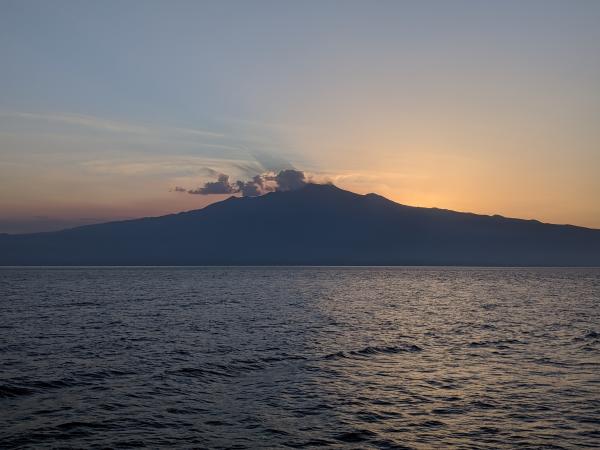 Today we traveled to Mt Etna, the highest mountain in Sicily at 11,000 ft and also an active volcano. The top of the volcano was billowing steam, but that area is only accessible for scientists. Towns circle the lower areas of the volcano with folks making their living off tourism and the rich volcanic soil used to grow olives, pistachios and grapes for over 100 vineyards.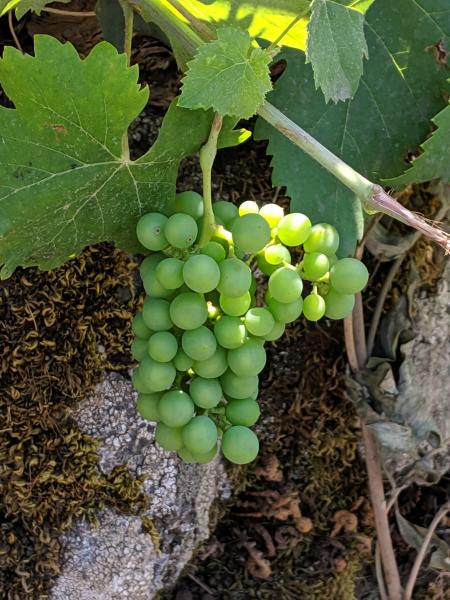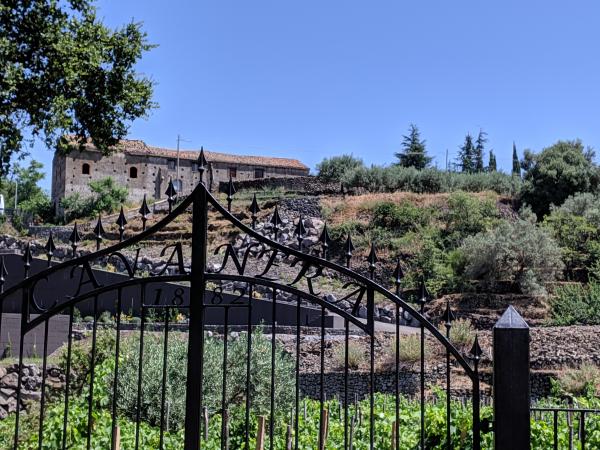 We hiked up to a series of six smaller craters, and admired the evidence of past eruptions in lava fields. The hike was relatively short but steep so some travelers opted to admire from below.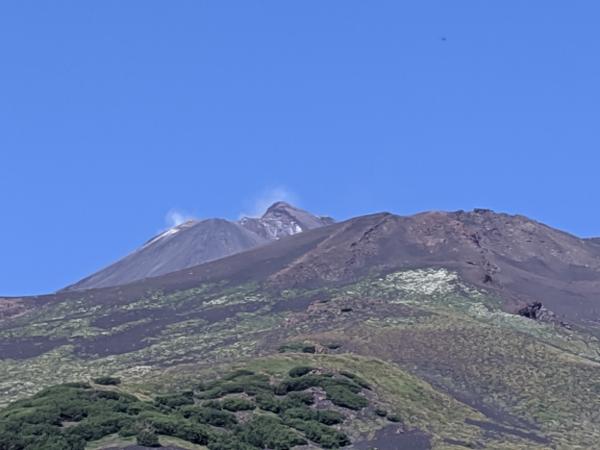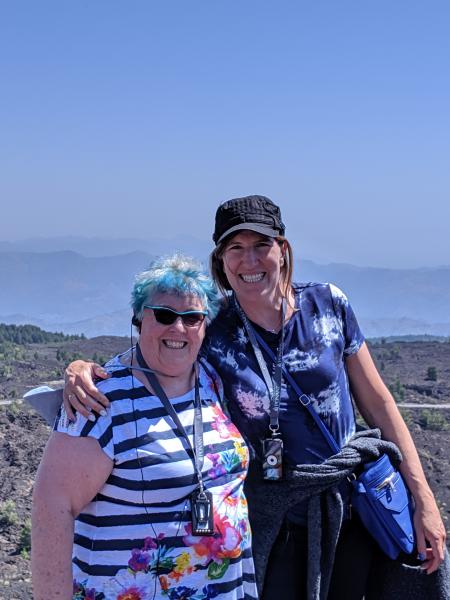 After the hike, we continued onto a winery where we sat down for lunch and a tasting of four wines- one sparkling, one white, one red and a dessert wine. Aside from the dessert wine that was made at another vineyard owned by the same family, all of the wines were produced on site at Mt. Etna. Accompanying the wines, we had a delicious spread of local meats and cheeses, an eggplant antipasto, sundried tomatoes and pasta.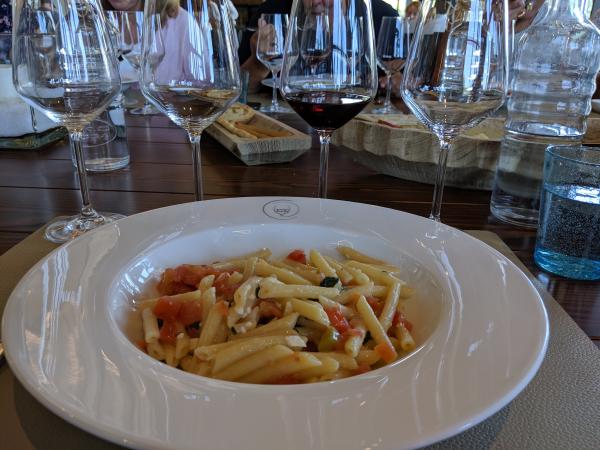 After lunch, we took a brief walk around the vineyard and then headed back to the port town of Naxos. It was once again VERY hot so Mom and I walked along the beach and I dove in, fully clothed, to try out some water toys that were set up at the beach including a climbing wall, trampoline, etc. 
Back ashore, Mom did a bit of shopping and then we waited for the shuttle boat back to Le Bougainville. This ship used a large, closed tender that holds about 60 people to shuttle travelers to shore in areas where they can't access the port directly (relatively rare in the Mediterranean).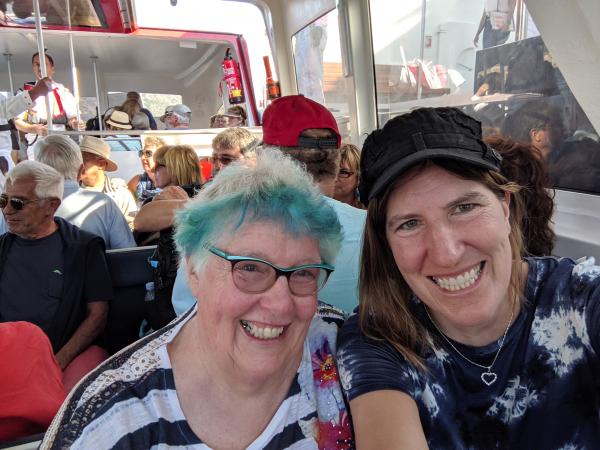 Once onboard, we freshened up and then headed to the pool deck, one of our favorites spots for dinner. The views are stunning and the ambiance is less formal than the dining room with a buffet of fresh salads, cheeses, soups and desserts in addition to items that can be ordered off the menu.
After dinner, Jeremy, our incredibly engaging and enthusiastic cruise director, led a game of Family Feud in the theater and we won a free cruise (brochure). We took our winnings and headed downstairs to the Blue Eye Lounge. There had been a brief sighting of dolphins right after we got onboard and we were hoping to catch a glimpse. But, we had no such luck, but we did see several jellyfish and very small squid.