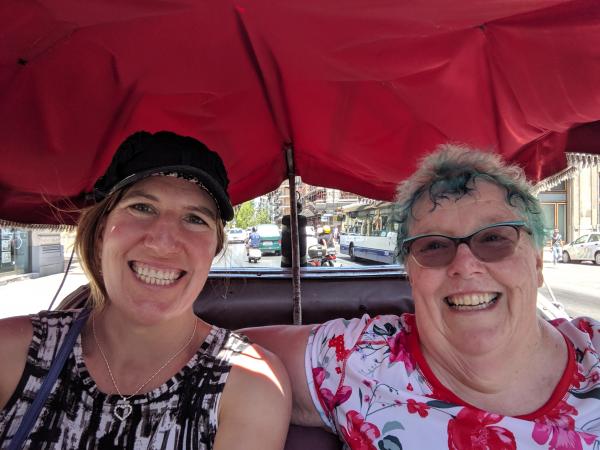 Today we explored Palermo on our own. It's been very hot and today was no exception. However, Palermo is a decent size city (approx 700,000) so it was a good chance to get out and stretch our legs in the shade of the city buildings. The architecture here is lovely with beautiful theaters, churches and government buildings around every corner.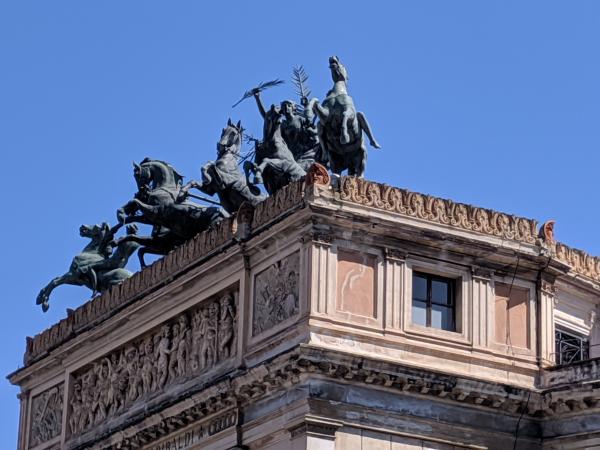 Markets also dominate Old Town and we had a chance to pick up some local handicrafts and spices.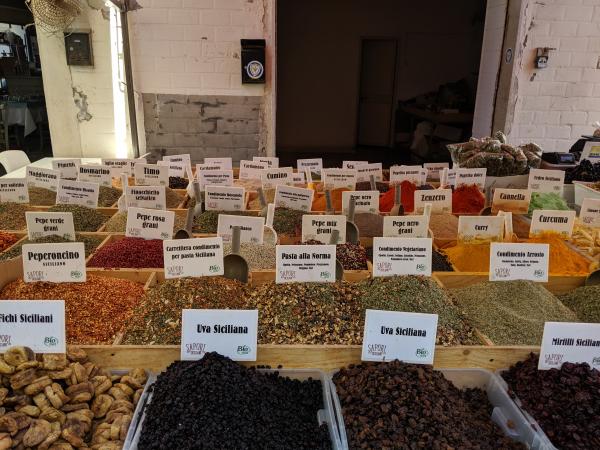 Mom is a huge fan of carriage rides so we also decided to catch a carriage back to the ship. Our enthusiastic driver insisted that he show us the sites en-route and we'd already negotiated the cost for the ride so we took him up on his offer.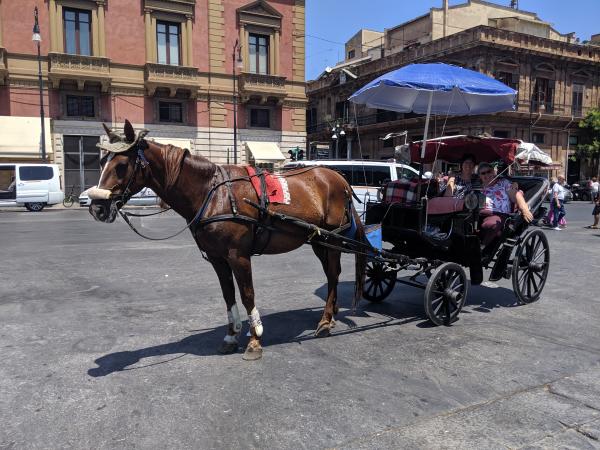 Palermo's port is probably the largest in Sicily and the only one we've visited that the large cruise ships can access. Next to us was a massive ship holding 3,500 people that looked completely overwhelming. I can't imagine traveling with so many! Walking past, I was grateful to be returning to our cozy vessel for lunch out on the deck.
After lunch, we visited the Marionette Museum, home to over 4,000 marionettes! They put on a puppet show for our group and had set out 'refreshments' which ended up being a 20 foot buffet spread with all kinds of traditional Sicilian dishes, wine and a strong drink.