This morning the French captain wished us a happy 4th of July. The French can appreciate Independence Day perhaps more than most and it was sweet that the entire French crew went out of their way to wish us a happy day. They even made a 4th of July American feast for lunch and teatime (though we skipped both to indulge in local specialties instead).
We arrived to Syracuse and opted to explore on our own, something I would recommend on every trip as you never know what you might discover. This was a particularly great day for exploration as Syracuse has an old town laid out on the island of Ortygia that has beautiful pedestrian walkways, marketplaces and narrow winding streets.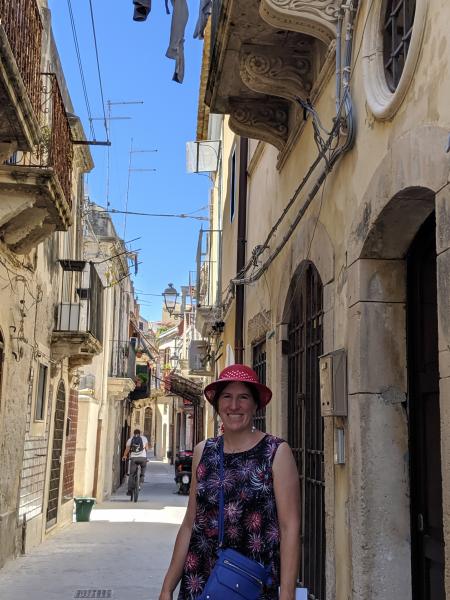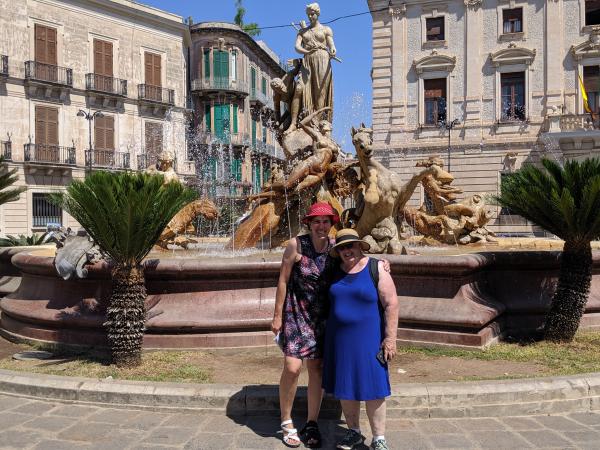 We did a bit of shopping and saw the fountain of Diana before taking a break from the heat for a refreshing lemon ice (granita).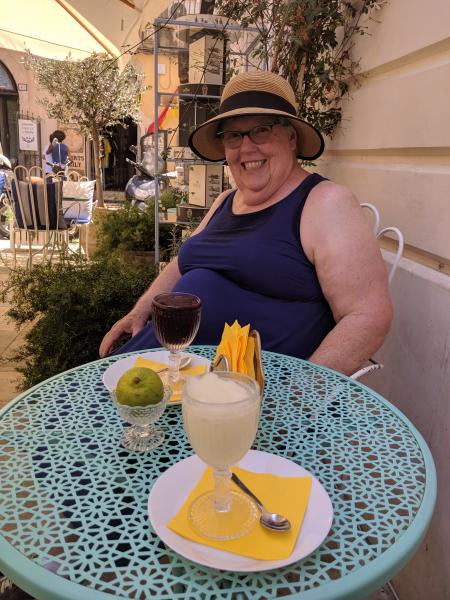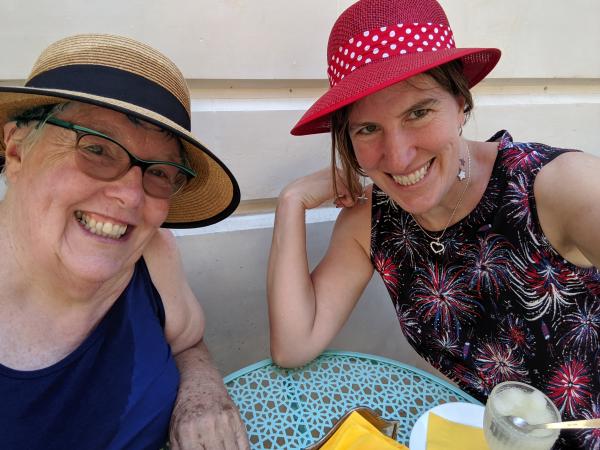 From there we continued on to the Duomo. This cathedral impressed me more than nearly any of the European churches I've visited, simply for its immense history. Originally a Doric temple built in the 5th century BC, it was converted to a Catholic church nearly 1,000 years later, incorporating the original columns of the temple. In later years, it was conquered by the Arabs and used for a mosque before being retaken by the Normans in the 11th century and converted back to a Catholic church. It's one of the only Catholic churches in the world initially constructed nearly 2,500 years ago, before the time of Christ. The Doric columns are still clearly visible and appear to be a critical structural element to this day!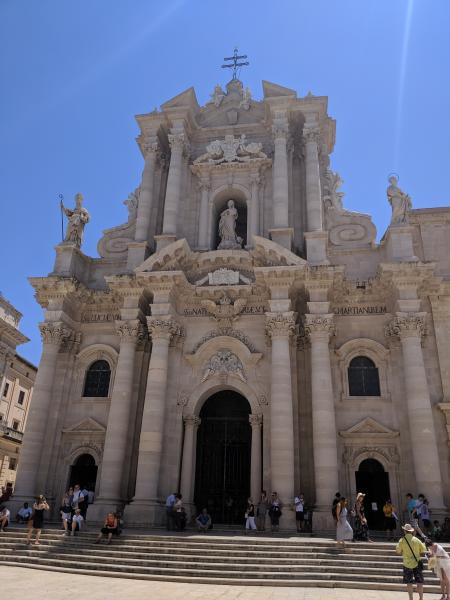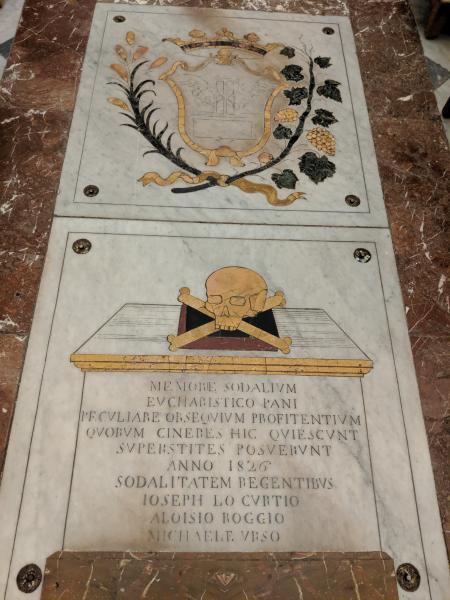 After our visit, we did a bit more shopping and asked one of the local shopkeepers for advice on a place to eat. He recommended a great little restaurant that had only Italians when we entered. We ordered the same pasta with swordfish, salad and wine. After lunch, we spent about an hour looking for somewhere my mom could exchange money including several banks. The last one finally told us that there is no money exchange on Ortygia and my mom thought it important to mention this here - travelers will find an ATM card much easier in Sicily in general!
Once we returned to the ship, I headed to the pool for a water aerobics class. In this heat, it seems like water based activities are the best choice for exercise!  Then we changed for our 4th of July Farewell Gala with the captain.