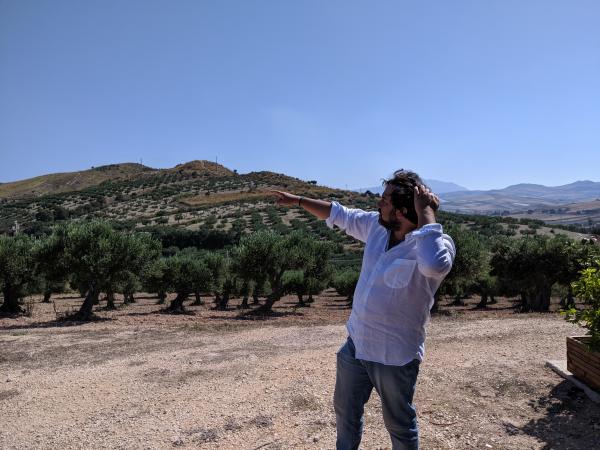 After a rewarding but exhausting day yesterday, we opted for a relaxing wine tour/ local cooking experience with Marco Scapagnini, a Sicilian Wine Ambassador and frequent contributor to
international food and wine publications. I have to admit that I was a tad intimidated to go to a wine tasting with such a world renown expert. I tend to have very little understanding of the subtleties of wine tasting beyond the simple- that one smells/ tastes better than the other. However, my fears were immediately resolved as Marco is incredibly approachable and easy going.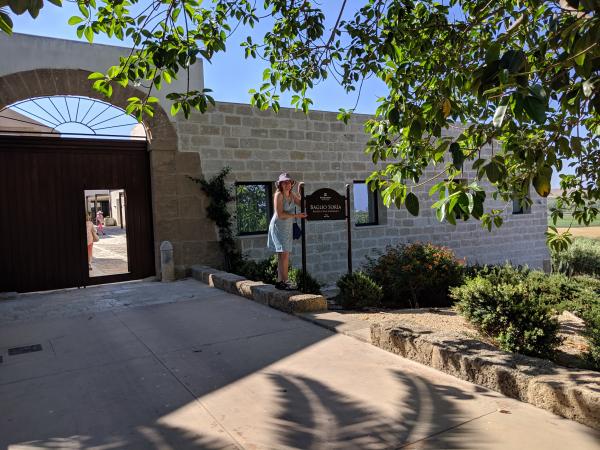 He escorted us to the Firriato Group Vineyard outside of Trapani which has been owned by his friends, the De Gaetano family, since the 1980's. We started with a ride up to a beautiful viewpoint overlooking the vineyard and the salt plains of Trapani. Marco was a wealth of information on local food production and the history of food and wine in the area, particularly olive oil, salt and wine. We tasted sparkling wine first and then the resident chef demonstrated how to cook seafood cous cous, a local specialty that is indicative of the mix of cultures that have called Sicily home with influences from both North African and French settlers creating the dish. We got our hands into the cous cous, quite literally, as we worked water amongst the grains in an incredibly time intensive process, not something you would make for a quick bite at home.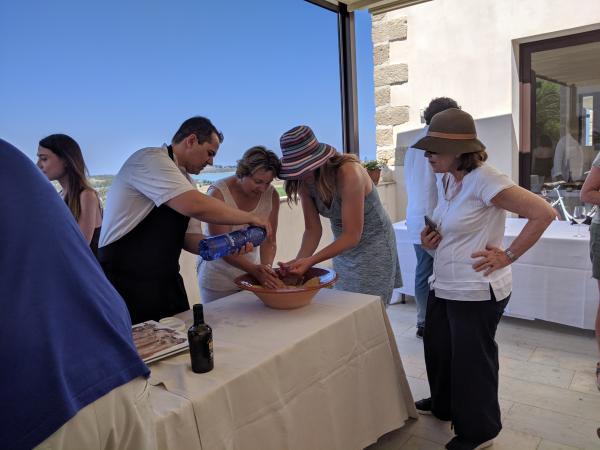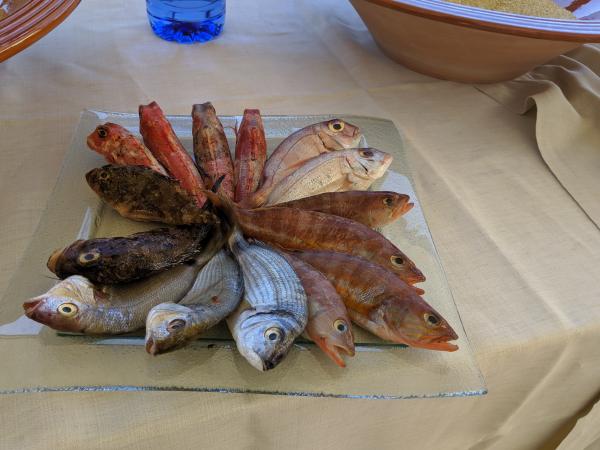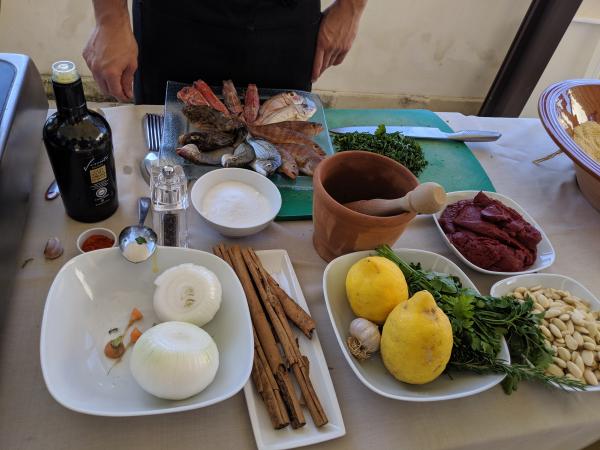 While our seafood soup (that is used to pour over the cous cous) was simmering, we went into the winery to sample a few of the wines and a buffet of lovely snacks including local prosciutto, cheese, olives and sun dried tomatoes. Marco explained the health and taste differences in olive oil production, the differences between prosciutto produced locally vs. that which is shipped elsewhere and a bit about olive harvesting as well. It was all super interesting and tasty!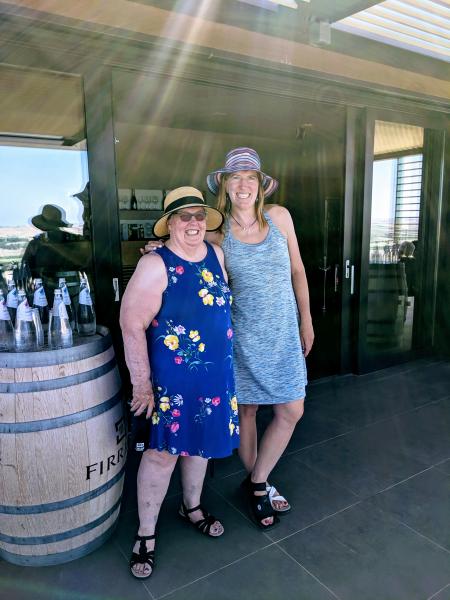 From here it was back out to the deck for our cous cous lunch with local wines....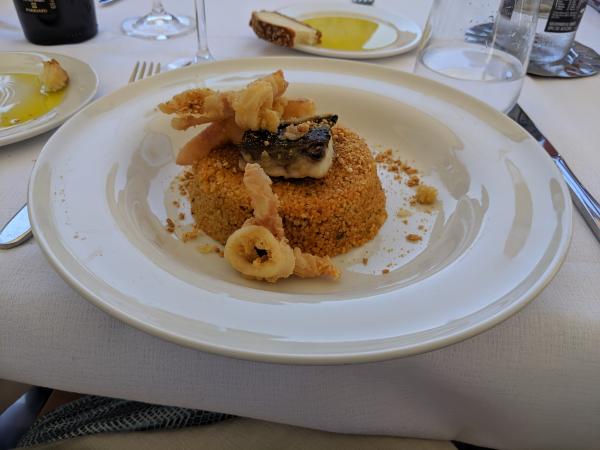 Then we headed back to the ship where we made the effort to walk into town for a bit to stretch our legs before another wine pairing class onboard!