Of course every single one of our adventures together for my husband Matt and I have started with flight delays.  Not just a couple hour delay - more like 12-24 hours at least.  So I'm not sure why I expected any different for our trip to Panama in November.  Instead of arriving Saturday evening and checking into our hotel, we arrived the following morning an hour before our Gatun Lake tour was to begin.  We had spent the night on flights and sleeping from 1am-4am in the San Jose, Costa Rica airport.  Bonus - Matt can now say he's been to Costa Rica!
We make it to our tour of Gatun Lake and motored up the Panama Canal - hopefully not looking to sleep-deprived.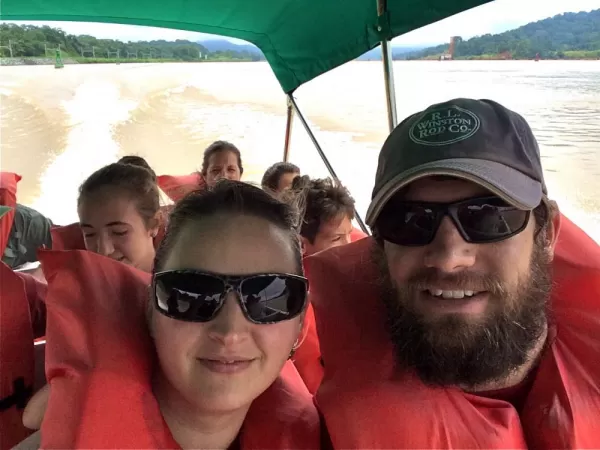 We spend about a hour cruising around the small island in Gatun Lake and watching the monkeys on shore. The Titi monkey is the smallest one in Panama and they were very curious about our boat as we passed on by.  Such cute little creatures that look like they could be a in SciFi movie.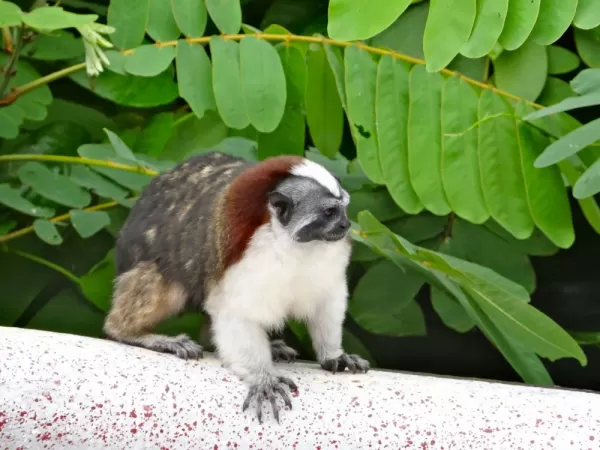 As we turned around and headed back to the dock, we noticed several large boats that were dredging the canal with huge machinery.  You don't realize how much maintenance goes into the canal on a daily basis but it is a constant process of clearing the sediment that continues to settle down in the trench.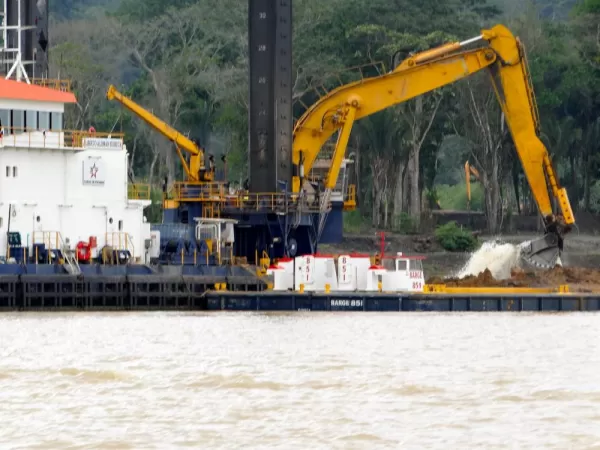 At the end of our trip we had the opportunities to visit the Miraflores Locks and go through the visitors center.  We chose the wrong day to go through however.  It was a Friday morning and apparently all of the schools come on that day for educational tours.  You begin at the first level and walk your way through the ecology of Panama and up to the canal construction.  They also have several interactive exhibits and videos as you go along.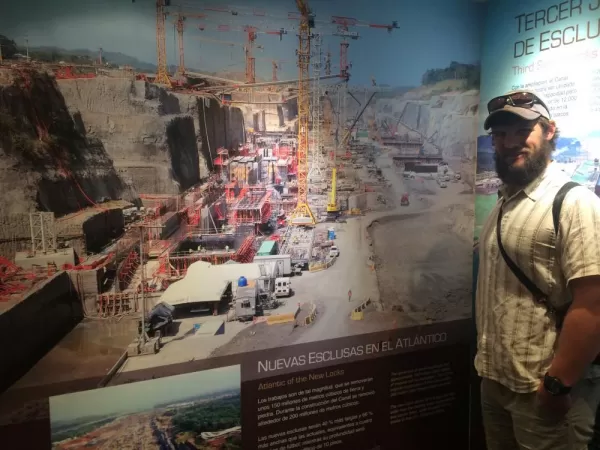 At the very top there is a viewing area and we walked around for a bit to take photos.  We missed the ships passing but they told us our tickets were good for the day and there was another ship scheduled for 2pm that afternoon.  Unfortunately it was only eleven in the morning so we did not have time to wait.  Instead we went downstairs and saw the ten minute video on the canal's 100 year anniversary in August 2014.  All-in-all our Panama Canal experience was good and exciting to tell friends and family, however, I wouldn't say it was the highlight of our trip.  I'll get to those in my next posts.