Walking in the woods is one of my favorite activities. I believe that clean air is one of the best purifiers for our bodies. Therefore increasing your breathing rate out in nature is medicine. Or maybe it's more like drugs because I am addicted and crave it every day…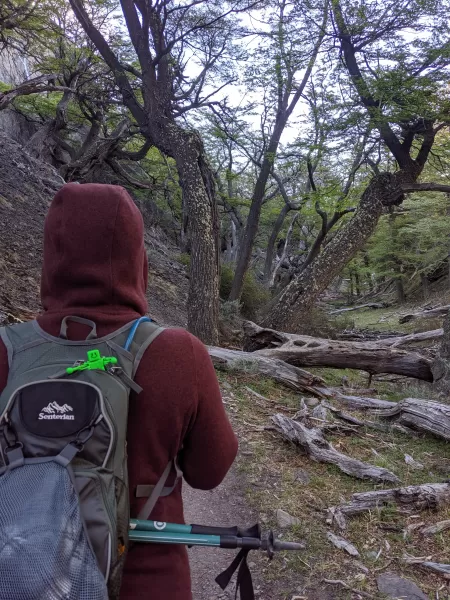 We planned to hike something lite upon arrival, Laguna Torre the next day, Laguna de lost Tres the next day, then something like Pileque Tumbado before the drive back to El Calafate. We arrived to El Chalten after 36 hours of sitting and I was ready to MOVE! The skies were perfect and our wonderful greeter, Sophie, let us know that we had today and tomorrow of sun, then it was gonna get bad. Remember what I said about being flexible, yeah, Patagonia has that too. So we decided on Mirador Condor and Aguila for our first afternoon, then EVERYTHING for the next day.

Mirador Condor and Aguila is a great little loop that gives you a great view of Mt. Fitz Roy and perfect with a sunny day.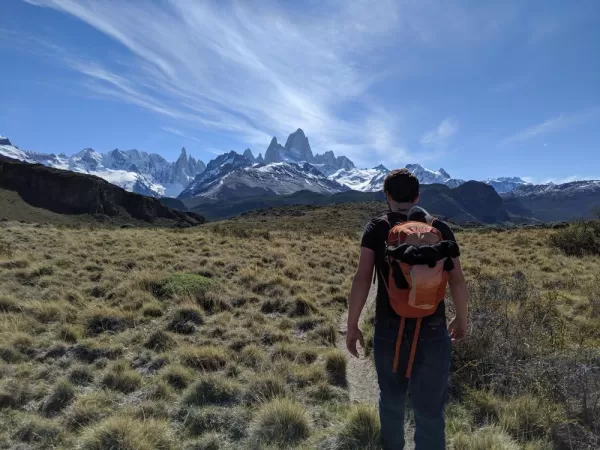 The next morning, we started with the drive to El Pilar and trekked along to Laguna de los Tres. Beautiful in every direction.  The smell of rugged terrain and budding flowers was everywhere. I live 3 hours away from North America's Glacier National Park. After see the real glaciers here, I have sent a letter to the Park Service suggesting we change the name to Glacier Memorial National Park. There were so many peaking out of mountain edges and I hadn't even SEEN Perito Mornio yet.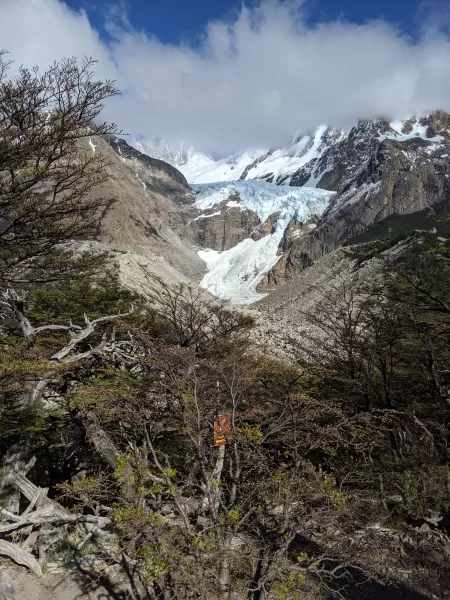 I felt like we were the only two hikers until we passed Poincenot where the trail became instantly packed. From this campsite to the viewpoint is the famous ~2,400 foot incline. It was the most beautiful pain I'd ever experienced. Every step higher only improved the view. That last little bit as you round the corner to the face of the mountain, it looks like you just stepped into a National Geographic cover. We stopped for picnic lunch (emapanas!!) and stopped for the obligatory photos of the frozen lake and headed back down the hill.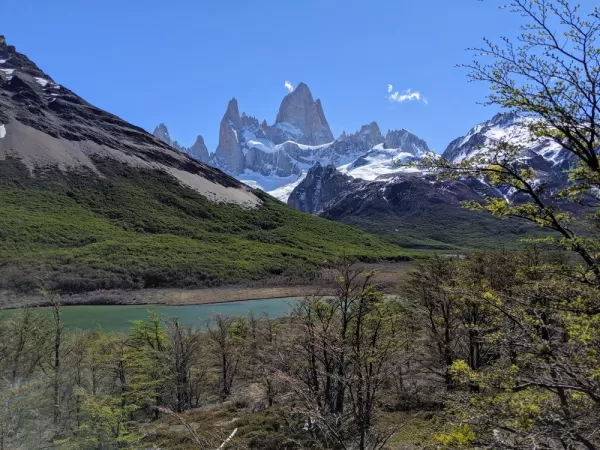 Most hikers were heading back to town - didn't they know tomorrow was going to be stormy!?! We parted ways shortly after Poincenot and had Laguna Madre y Hija all to ourselves. With the sun starting to set, we approached Laguna Torre with the last rays of light. I'm very grateful the walk back to town was mostly level. Having put 12 hours of hiking on my weak knee, I was dead.
The next day was perfect. It started out with some guilt as I thought, "I'm in Argentina! I should be out hiking!" but my swollen feet easily got me thinking "This is my vacation- how often do I get to lay in bed with my partner and a bag of empanadas?" We recovered for the day and the wind howled outside our window and the beautiful views of the mountains disappeared behind the sideways snow. 
Our last morning was still cloudy, but we wanted out of bed. We journeyed out toward Lake Capri and found a little waterfall that would have a trophy shot, had the backdrop of the mountains shown past the clouds.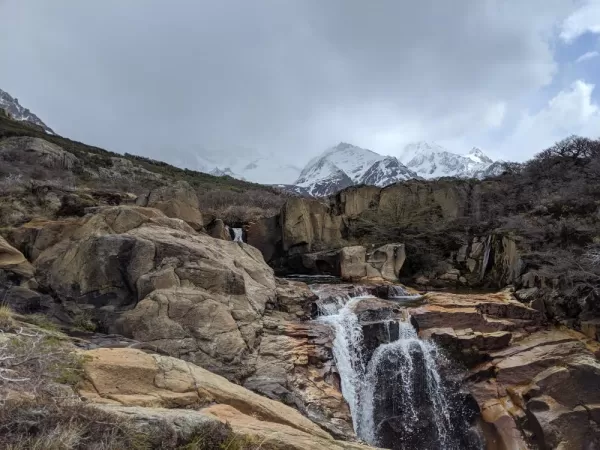 We slogged back into town for our last batch of empanadas and said goodbye to the tiny, but growing town. I want to return, but I think I'll keep this town as a treasured memory as it was. It's grown so much in the last few years, and the pending construction I saw in town makes me think that El Chalten is no longer the "hidden" gem it was.