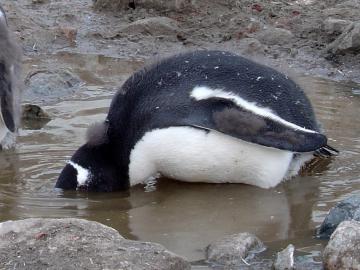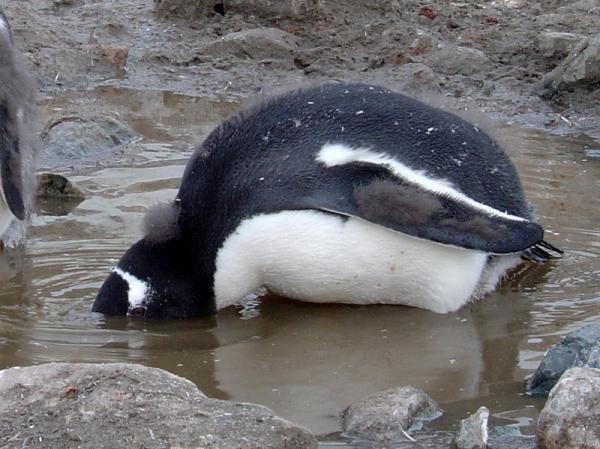 Sunrising over the land and ice shelves of Antarctica. The colours and sounds are awesome! Spent the morning zodiac cruising Foyn Harbour, between Nansen and Enterprise Islands in Wilhelmina Bay 64'33' latitude south.
Saw many artifacts from whaling expeditions. Unfortunately there is a long history of whale, seal and even penguin hunters in these waters. Some of the descriptions sound inhumane. Explorers who have met with grueling adventure or death are among the tales told in Antarctica. Islands, bays, waters are named for past royalty, explorers and whalers.
Saw our first Minke and Humpback whales. Wow!!
Our first continent landing was made in the afternoon in Neko Harbour on the west coast of Graham Land on an inlet in Arvark Bay.
The experiences just kept getting better by the moment.
This landing was fantastic. It was a gorgeous sunny day. The Gentoo Penguins were entertaining; forget television, go for the real thing! Chicks chased parents. Gentoo were waddling up hill and sliding down on their bellies alone or together. They were paddling, porpoising, and diving in the water. They were having a great day.
Here there were chicks and adults molting. Chicks being fed. Skuas looking for krill and a Weddell seal laying on the shore.
We listened to the silence and sounds of Antarctica. The "thunder" of Antarctica are glaciers calving and snow avalanches.
It was easier to comprehend the thickness of untouched snow and ice shelves by seeing the crevasses.
A person could never take too many pictures here!!