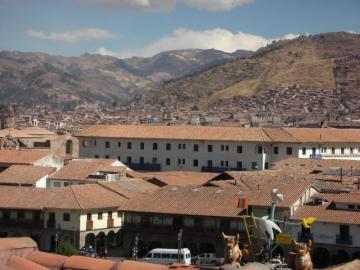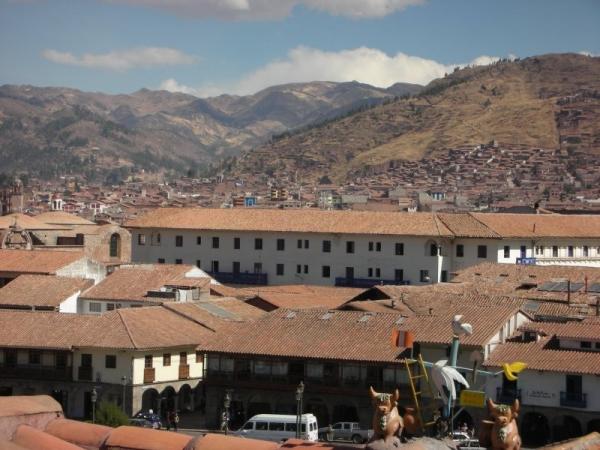 The next morning after breakfast we had time to tour the archaeological site. Wilbur showed us the locations for studying astronomy, summer and winter solis and the sacred fountain. The water system is still running through the town. This is one of the most intact villages.
The terrace walls had to be at least 13 feet tall. Asked where the rocks came from and Wilbur pointed to a rock face mountain miles away! Crazy! The van picked us up and we were on our way to the entrance of the Inka Trail.
Q'anabamba, Willkarakay and Q'entimarka were sites we passed before stopping at Patawasi for our first overnight camp stay. We were looking at a sign that showed the trail and tomorrow was a 3000 foot climb! I knew it was only going to get better the higher we got. The group did a great job setting up.
This camping trip had the works. We had a food tent, sleeping tent and even a toilet tent! Food was delicious. Lunch was fresh avocado, tomato, cucumbers, garlic bread, soup, chicken and yaka. Diner we had soup, stuffed trout, spinach, mashed potatoes, pickled veggies and dessert. We even had afternoon tea!