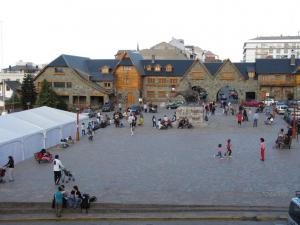 Since the eruption of
Chile's Puyehue Volcano in early June
, flights in Argentina's Bariloche region have experienced disruptions. Waiting for the
dust to settle
, the airport is taking advantage of this time to do a little updating and maintenance work. Originally scheduled to reopen in this month, it was announced that the Bariloche will now be closed until Feb. 2012.
Here is an official statement released today (Dec. 12, 2011) from airline Aerolineas Argentinas regarding flights, closure and alternative travel:
The Bariloche airport was originally scheduled to reopen later this month but will now open in late February 2012. Bariloche passengers are being protected on flights to/from Esquel (EQS) and/or Neuquen (NQN). Ground transportation between Bariloche and these two cities will be provided. The travel time between Bariloche and Esquel is approximately 3 hours. Travel time between Bariloche and Neuquen is approximately 6 hours.* When passengers disembark in Esquel and Neuquen there will be a bus that will take them to Bariloche. When in Bariloche they should check with AR locally to find out about the transportation to Esquel and Neuquen.
...
Our flights to/from San Martin de los Andes (CPC) were scheduled to restart on January 01, 2012. Now the first flight between Buenos Aires and San Martin de los Andes is scheduled for March 04, 2012.
...
Also, El Calafate-Esquel-El Calafate flights have been changed to El Calafate-Neuquen-El Calafate flights.
For questions regarding refunds or exchanges, please contact your flight booking agent or Aerolineas Aregentinas directly.
Additional updates are available on
Aeorlinas Argentinas'
website.
*Travel by bus between Bariloche and Neuquen can potentially take up to 9 hours.
If you have any questions on if or how this closure will affect your
Argentina travels
, please give us a call at 1-800-344-6118.