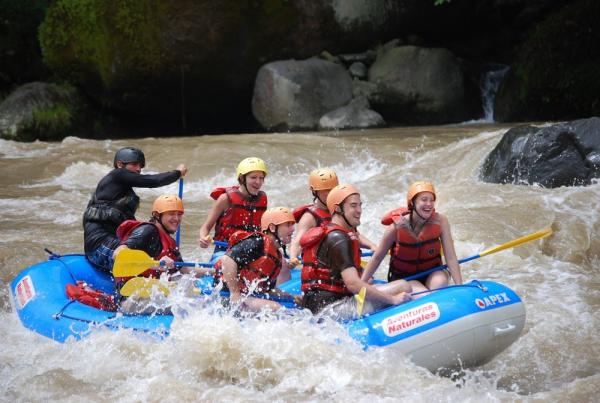 Summer's here and it's rainy season in Costa Rica. But while a few rainy afternoons might keep some travelers away, there are plenty of reasons to put a
Costa Rica trip
on the list of great summer getaways.
1. Prime Turtle Time
From late March to late August sea turtles make their way to Costa Rica's Pacific and Caribbean coasts to lay their eggs. May, June & July offer excellent chances at seeing leatherback hatchlings. Travelers interested in joining biologists in their studies of these giant turtles are welcome to do so at the
Pacuare Nature Reserve
.
2. Rafting at its Best!
Swelling with rainwater, Costa Rica's rivers are full and whitewater rafting is epic! Now is the time to tackle the Pacuare, famous for its scenic views and just as celebrated for its class III-IV whitewater rapids. Or paddle the Savegre or Sarapiqu, whose class II-III rapids alternate with clear still-water pools - a perfect place to take a quick dip.
3. Rainy Season = Green Season
Summertime is when Costa Rica is looking her best. Combining sunny days with rainy evenings, the rainforests are lush, vibrant and bursting with life.
Speaking of green ... Over a quarter of this country is protected by national parks, reserves, or private foundations. A Costa Rica tour offers the chance to view conservation at its best and explore examples of successful eco-lodges, ecotourism and preservation efforts. For example, one of our new favorite lodges,
Rancho Margot
, uses its lodge and reserve as a teaching tool, welcoming volunteers and guests to learn more about organic farming and sustainable tourism. We're fans and so are fellow travelers: Rancho Margot recently made headlines as an honoree of TripAdvisor's
Certificate of Excellence
as a top performing sustainable hotel.