Our vast world is teeming with curious and diverse wildlife to be discovered. Take a look at our top five
wildlife watching destinations
.
Africa
This continent has long been recognized as the ultimate adventure frontier and a remarkable trip into the wild. An
Africa tour
allows the discovery of a wide variety of animals in their natural habitat. Not only is there diversity in wildlife, but the ways enthusiasts can observe animals is varied. Travelers can sight zebras and hippos on a jeep safari, see native birds from a dugout canoe ride through a delta, or track gorillas in the dense forests of Rwanda.
National parks are prized possessions of Africa and offer unbelievable, up-close wildlife encounters. Chobe National Park in Botswana is best known for large, roaming elephant herds. Participate in thrilling game drives in South Africa's Kruger National Park. This park is home to the "Big Five": rhinoceros, elephants, lions, Cape buffalo, and leopards. Observe thousands of flamingos and perhaps even the endangered black rhinoceros at Etosha National Park in Namibia. For a thrill, witness the frenzy of one million wildebeest rampaging through Tanzania's Serengeti National Park during the Great Wildebeest Migration!
Alaska
Travelers enter an untamed wilderness that allows up-close experiences with all of the natural wonders of this area. Wildlife sightings in particular seem inexhaustible as brown and black bears, moose, otters, wolves, mountain goats, and majestic bald eagles take turns making appearances. They share this region with water inhabitants like humpback whales, orcas, and porpoises. The landscape of Alaska is as wild as the animals that roam the area. Towering mountains, narrow waterways, thick forest, pristine lakes, steep canyons, and frozen tundra create a tremendous backdrop for an adventure.
The best way to travel in and around Alaska is by
small ship cruise
. This allows travelers to discover isolated inlets only accessible by sea for more intimate encounters with wildlife. Also, travelers are able to explore further by kayak and zodiac directly from the ship. Always keep an eye on the shore in case of a grizzly bear sighting while kayaking the maze of fjords and rivers! National Parks such as Denali, Glacier Bay, Kenai Fjords, and Katmai provide expansive untouched land to explore and pursue even more wildlife encounters.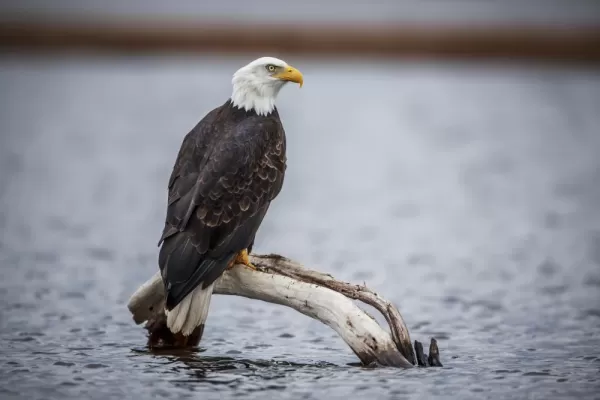 Galapagos
The Galapagos Islands are world-renowned as a habitat for diverse and plentiful wildlife. Whales, dolphins, sea lions, sharks, leatherback turtles, and tuna inhabit the waters, while geckos, blue-footed boobies, and snakes can be found on land. There are many unique species that occur in great concentrations on these islands. For example, the unusual Galapagos marine iguana is the only iguana on earth adapted to life in the water, and they bask on beaches by the hundreds!
Other endemic species found only on the islands are the Galapagos penguin, waved albatross, Galapagos hawk, flightless cormorant, Galapagos sea lion, giant tortoise, lava lizard, Floreana mockingbird, Galapagos pink iguana, Darwin's finch, Galapagos fur seal, and large painted locust. The isolation of the islands results in these species found only in the Galapagos that have not changed much since prehistoric times. The archipelago is a paradise for birdwatchers, as it is home to around 56 bird varieties with 27 of these only living in the Galapagos.
Travelers have an opportunity for up-close encounters with such diversity of wildlife in the Galapagos that is simply not possible anywhere else on earth.
Galapagos tours
allow travelers to snorkel with, swim among, and observe these fascinating creatures in their natural environment.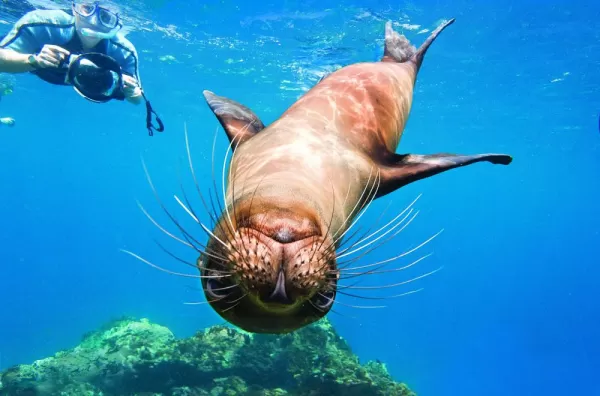 Costa
Rica
Lush rainforests, pristine beaches, volcanos, and cloudforests all provide unique backdrops for wildlife viewing.
Costa Rica
boasts a wide spectrum of wildlife including jaguars, crocodiles, spider monkeys, tapirs, and coatimundis. Observe tiny tree frogs during a hike or giant leatherback turtles in Pacuare Nature Reserve. Travelers can raft stretches of powerful river rapids while hearing the sounds of screaming howler monkeys, whistling sloths, and growling ocelots. For a more leisurely activity, experience being surrounded by an overwhelming flutter of wings at a butterfly sanctuary.
There are hundreds of bird species that make their home in Costa Rica, so keep watch for toucans, hummingbirds, parrots, and perhaps even the famed resplendent quetzal. Take a guided night walk to get a different perspective of the rainforest as nocturnal species such as spiders, kinkajous, and bats are revealed. Travelers can explore nesting sites for green sea turtles in Tortuguero National Park or fish for tarpon with locals in a lagoon. Monteverde Cloudforest, Cahuita National Park, and Manuel Antonio National Park are wildlife-rich, protected areas that provide further opportunity for interesting encounters.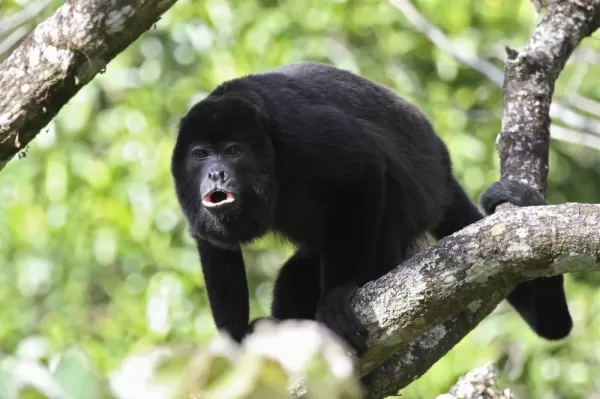 Antarctica
Antarctica travel
reveals the dramatic extremes of a frozen continent. It holds the title of coldest, driest, windiest, and highest elevation on earth. However, it also provides intimate encounters with captivating wildlife. Unique animal sightings are abundant throughout this vast land.
Antarctica's South Shetland Islands are a haven for wildlife with penguin rookeries, beaches overtaken by Antarctic fur seals and elephant seals, as well as colonies of nesting Adélie penguins. Macaroni, chinstrap, and Gentoo penguins are also inhabitants of the islands. The South Shetlands allow observation of these creatures and their charming personalities.
On the Falklands Islands, walk among Magellanic, rockhopper, and the impressive king penguins. Birdwatchers can spot a Cobb's wren and the flightless steamer duck, which are endemic to the Falklands. Crabeater and leopard seals, minke whales, orcas, and humpback whales can be seen at close range around the Antarctic Peninsula. Throughout the continent, look to the sky to see to albatross, skuas, petrels, blue-eyed cormorants, and kelp gulls.
Antarctica's backdrop is overwhelming as you travel through ice-filled fjords, white islands, and spectacular icebergs. If anything could make the experience even more awe-inspiring, it would be encountering penguins and whales as you halt with excitement in your kayak. Not only is the White Continent a wildlife-rich environment, it provides a travel experience of a lifetime!