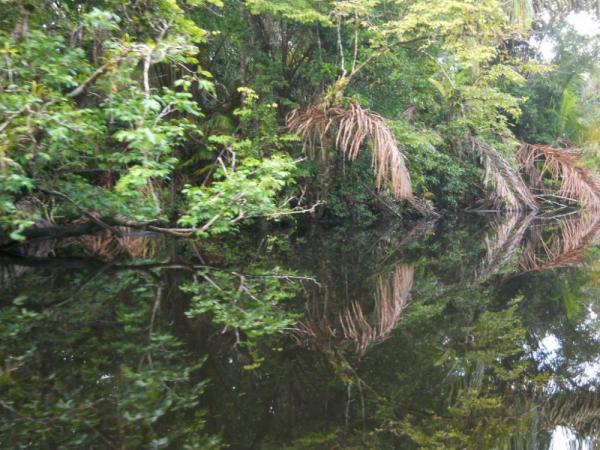 Up early this morning for a canal boat trip with our guide Carlos. He has been guiding for 31 years, and has so much passion for what he does. Learning about the plants, mammals, birds, reptiles and seeing all so close is amazing.
After a relaxing early afternoon, Melissa and I went on a canopy tour. Our boat ride took us to a little dock, and after a short walk, there was the canopy. In an effort to just go with the flow, and face my fears ( heights and suspension bridges) I got all harnessed up. The heights did not really bother me, and after the first little zip, I am hooked!!!
Tonight we went on a night time canal boat trip. Everything is sure different at night. While we did not see any Jaguars or Tapirs, we did see a snake, various birds, and some mammals. The best part was when we got to the lagoon, the boat and lights were turned off and we just hung out in the dark, in the jungle, in Costa Rica. What a moment!!!