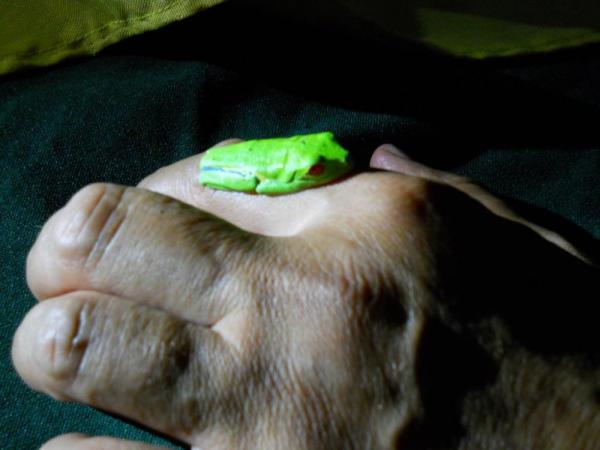 A relaxing morning with a little hike and a yummy, healthy breakfast. The food here in Costa Rica is not spicy, but really flavorful. Rice and beans a staple, especially for breakfast. The fruit, Papaya, Mango, Guava, Pineapple is addicting. Not to mention Yucca and plantains, I definitely feel good about my eating here, not like I am going off the deep end food wise.
Went to the coffee plantation today which is about 20 minutes from Xandari. I love how everything is used. If the beans don't make it for coffee, then they are used as compost. Trees with fruit that birds like are planted around the coffee plants. That way the birds won't eat the coffee beans.
Back to the spa to hike around the grounds, so much to look at and take in.