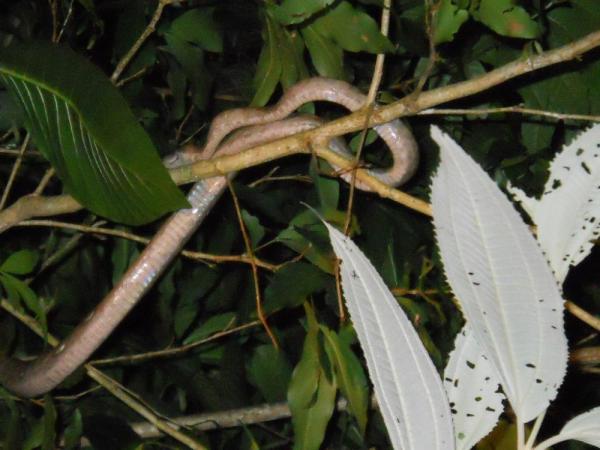 On our way to hiking the Silencio Trail we came across another Sloth. They are pretty interesting in that they have a symbiotic relationship with butterflies. The butterflies hang out in the sloths armpits, and when the sloth deficates, about every week or two, the butterflies lay eggs in their feces. Just thought I would mention that.....
The Silencio trail is very cool, with beautiful views of valleys, lakes, the volcano and again so many different types of insects, birds, plants and mammals. I must be in better shape than I thought, because I seem to be doing quite well with all this hiking, no complaining from me, just taking it all in.
Tried to go horseback riding this afternoon, but the rains came hard, and truthfully, I have ridden horses in enough rain storms thank you very much. We will go tomorrow.