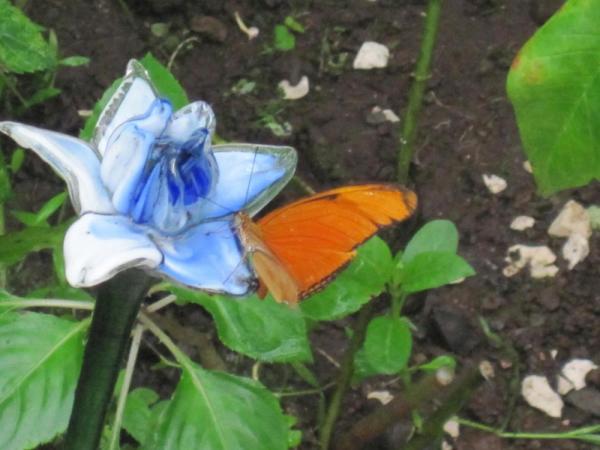 That morning my travel alarm woke us early. It sounded strangely like a howler monkey. Wait, it WAS a howler monkey.
It was time to pack our bags and make the return journey to more populous areas of Costa Rica. We were headed to Sarapiqui (and air conditioned rooms!).
My daughter Grace and I went for a jog at the hotel and were reminded we were in the tropics. We were drenched with sweat in no time. We also surprised an armadillo along the jogging path. Scared the you know what out of me and gave my daughter a chuckle.
Later that evening, after a wonderful dinner of grilled meats, we did a night tour of the Tirimbina reserve, crossing the Sarapiqui river in the dark on a 280 yard long bridge suspended 70 feet off the ground. We saw several spiders and a pit viper, and learned what a "bullet" ant is and why you do NOT want to be bitten by one.
And what about my daughter and her "Life of Pi" reading assignment? Well it turns out the author lived in Costa Rica when he was young, so his narration about wildlife and howler monkeys was from first-hand experience. This gave my daughter a greater appreciation for the book since our vacation made it "come to life". I don't think it will be difficult for her to find an angle for her writing assignment on the book.