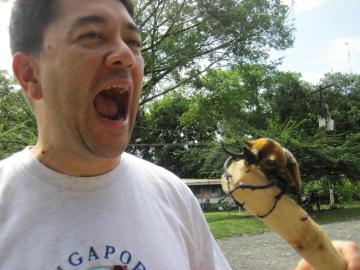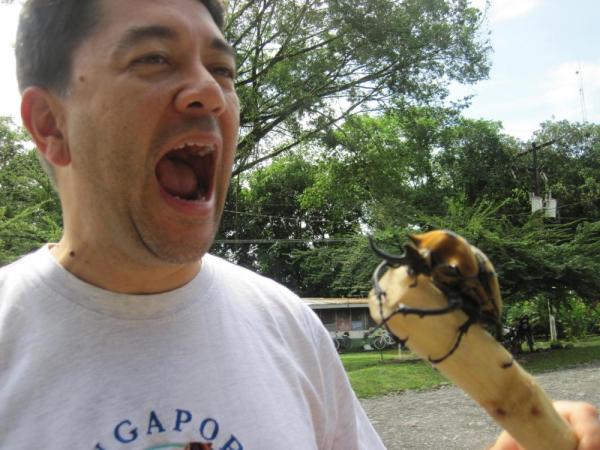 There are three or four hummingbirds in the garden outside my window.
Am I dreaming?
Is this paradise?
After a long drive from the river after rafting, we arrived in Arenal, near the volcano as the sun was going down. We were excited because Ricky had said "the volcano was clear yesterday, and you will probably see and hear it!"
The next morning I could not believe the sight outside our huge picture sliding glass window: there was Arenal volcano, clear as can be, surrounded by lush jungle and its wonderful wildlife sounds. I could see all just lying in my comfy bed at Arenal Manoa - a truly spectacular hotel property.
I want to know who the genius itinerary planner was at AL who rewarded our wild adventure with the most beautiful hotel towards the end of our trip.
We spent the morning hiking around the volcano, where we saw a lot of wildlife. We were very lucky that for most of the day you could clearly see the top of the mountain. Occasionally, we would hear a rumble like a jet roar - only to realize we were a hundred miles from an airport and the roar was the volcano itself. My daughters called it "volcano burps".
That afternoon we swam in the hotel pool and hot springs, where I enjoyed an awesome ceviche and my kids got the best "virgin" Pina Coladas ever from our bartender Miguel (the best!)
Yes, this must be paradise under the volcano.