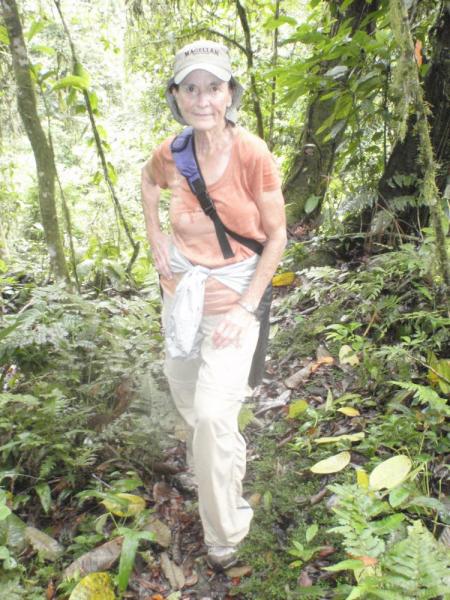 Sarah picked me up at my house on October 9th and we drove to Austin to catch our afternoon flight. After checking in and going through security, we got a bite to eat and waited. Our plane was delayed and this concerned us since we had to catch a connecting flight to San Jose out of Dallas. Not to worry! That flight was also delayed for about an hour and a half.
We had a pleasant flight to San Jose. Actually, there was ample foot room on the plane and I had an empty seat beside me. The lady on the same row was returning to her home in Costa Rica from a visit to Canada. We arrived at the San Jose airport about 10:15. After going through customs, we were on our way to meet an Adventure Life rep. Walking through the airport I saw a big sign that read ''Costa Rica is the happiest country in the world.''
We had help finding a taxi. Henry, our driver, deposited us at our hotel, Hotel de Bergerac, at midnight. We checked into our room,22, and proceeded to get some rest for our early departure the next morning. I could not wait to see the hotel in the daylight as what I could see of it was beautiful. Of course, I am always wired on a trip and never seem to be able to sleep and never seem to tire.