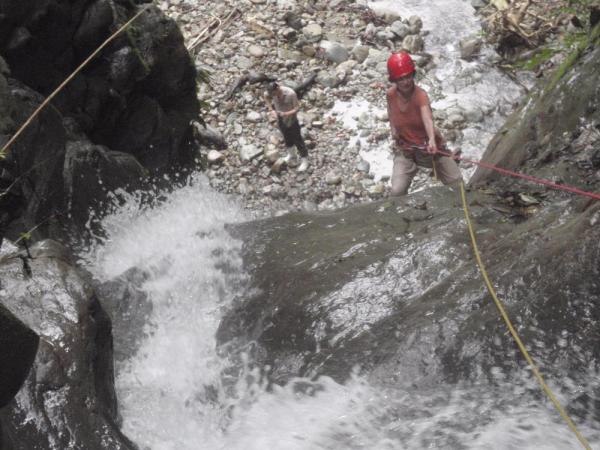 I awoke at four. We were being picked up at the hotel at six to be driven to the airport. The concierge at the hotel arranged for our transportation and we paid our departure tax there which made it easier to go through the airport. Alan, our driver, was right on time and he told us he lived near the Poaz volcano and has two boys, 10 and 11, and a girl, 15. I shall never forget ''the most beautiful country in the world'' and will never eat another banana or pineapple without thinking of my time in beautiful Costa Rica.
We went through security without a problem and I heaved a sign of relief that my luggage was not over the allowed weight. We had a short wait and I was out of snacks and hungry. When we boarded, our carry on luggage was hand searched and we were wanded! Our flight was on time and we soon were served a breakfast of pancakes, croissant , fruit and butter and jelly.
We arrived at Austin Bergstom International Airport about four and collected our luggage and caught the shuttle to the parking lot where Sarah had left her car. After paying for the parking, we headed home and it started raining really hard. I guess we brought the rain with us because we had not had rain in a good while at home. We live about 45 miles from Austin so it actually did not rain at our homes. I immediately unpacked my suitcase and started washing clothes. I sprayed my hiking shoes and put them out to dry and headed to my son's house to give them their gifts. It was a wonderful trip and my third with Adventure Life. They have always taken very good care of me. I recommend Adventure Life and Costa Rica.