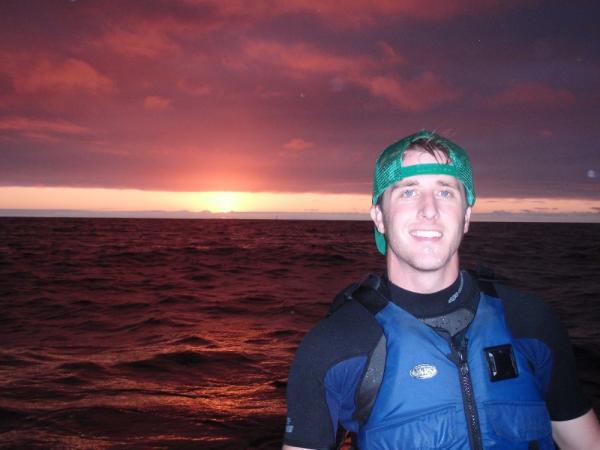 This morning I wake up feeling like death warmed over. My stomach is tied into knots and I do not feel as though I can leave the bathroom for more than 10 minutes. We have an early rise in order to catch the water taxi on to Santa Cruz. The crossing lasts 2 hours and 15 minutes, and all I can do the entire ride is look out on the horizon, breath deeply, and hope that I will not throw up. While others in the group did feel queasy by the end as well – I had it the worst due to already feeling sick. My surprise is that I make it through to Santa Cruz without losing anything out either end!
Next we drive to the Charles Darwin Research Station and are able to see the re-breeding projects there with the giant tortoises and land iguanas. Lonesome George (who is not so lonesome any more, having mated successfully after 30 years of attempts) tries to mount one of the females before our very eyes! She runs away though, and he is left looking very lonely again. Next we drive into El Chato – an area where we can see the giant tortoises in the wild. It is amazing that they don't seem to be scared of us at all. We have Jens get down on all fours next to one pretending to be like him – then the tortoise raises up on his legs and sticks out his neck as if to threaten or challenge Jens. I get very close to one as well, and we take a photo making it appear that I am kissing him (no – that photo is not real – I am actually about 8 inches in the background from his head).
Next we return to Puerto Ayora and take a short water taxi across the marina to our hotel, Angermeyer Inn. Everyone begins to get ready for kayaking. I decide instead to stay in the room and sleep and use the restroom whenever I liked. The kayakers return and report seeing many blue footed boobies dive bombing at once into the ocean – the video Jens captured has it all! The rest of the day I stay in bed – and even miss the last dinner in the islands.