Have questions? We're here.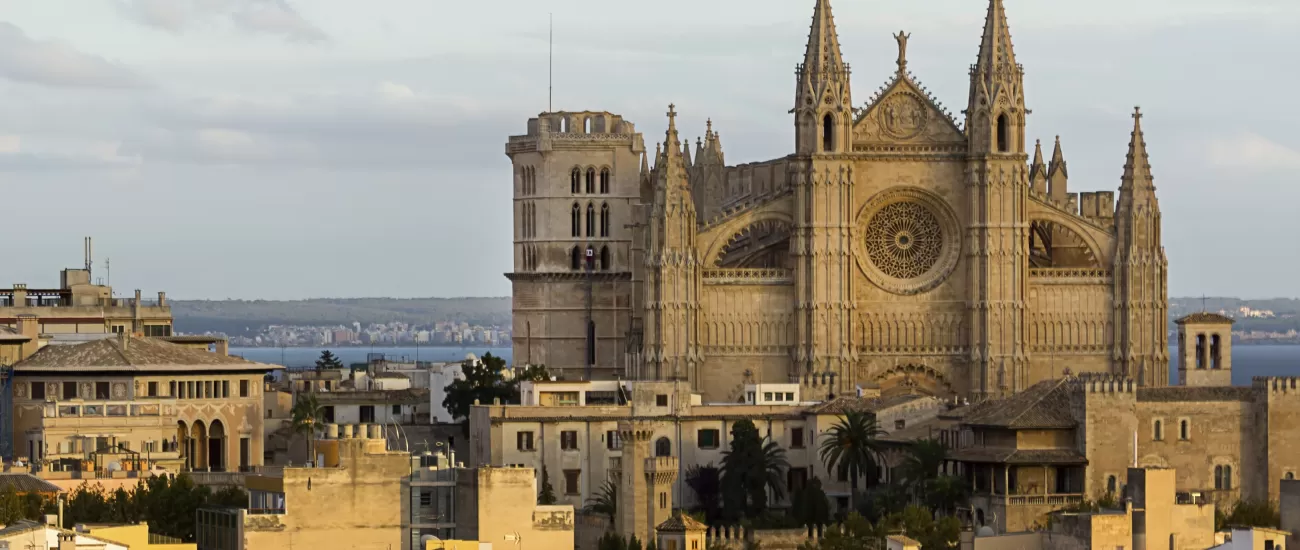 Mediterranean: Valletta - Palma de Mallorca
Example 10 Day Cruise aboard Sea Cloud
Get inspired by the possibilities.
Build your ideal trip.
Bathe in the joys of spring as you sail from the charming Balearic Islands to Sicily's majestic cultural treasures on this exclusive
10-day cruise aboard the Sea Cloud. Visit the narrow streets of Palermo's historic center, with their rattling Vespa scooters and vivacious market women. Head to the impressive Norman Palace, where inside you can find the famous Cappella Palatina. Its richness is simply overwhelming: it is decorated with elements of both Christian and Islamic style, artistic carvings, and marble floors. Explore Syracuse, declared a UNESCO World Heritage Site due to its archaeological importance.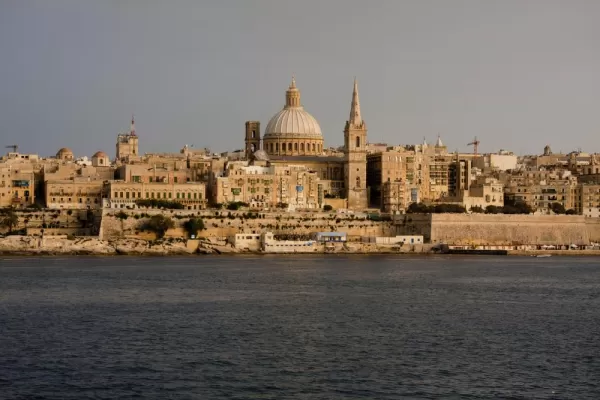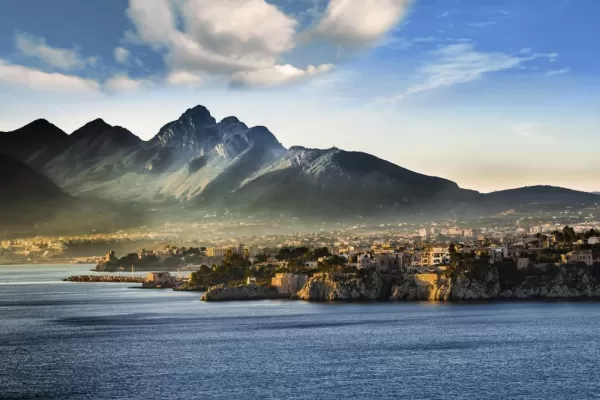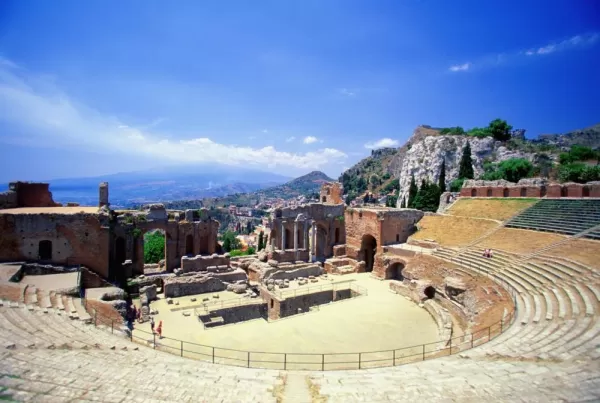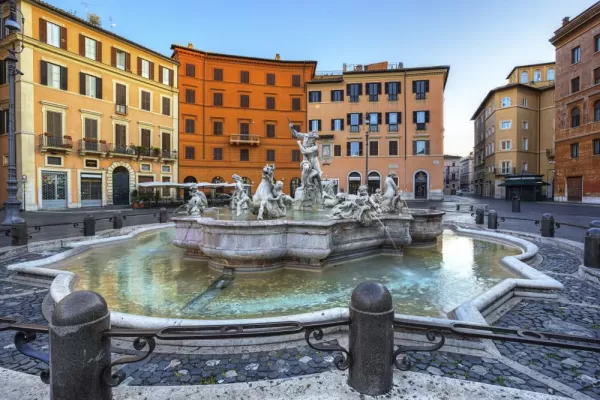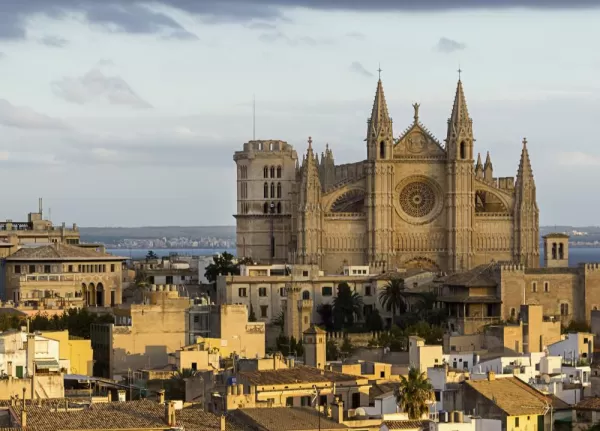 Delight in the Capella Palatina, an Arab-Byzantine-Norman masterpiece
Discover the UNESCO World Heritage Site city of Syracuse, Italy
Learn from the experts about the history of the region
Full Itinerary
Expand All
Day 1: Valletta | Embark
This strategically important location has always attracted foreign conquerors. More than 7,000 years ago, a civilization existed here, leaving behind enormous temple complexes. Just like proud Valletta, these are now UNESCO World Heritage Sites. Jean Parisot de la Valette, Grand Master of the Order of St John, founded a modern fortified city on a rock in 1566, between the two splendid natural ports of Marsamxett and Grand Harbour. Long rows of facades made from golden-yellow blocks of chalk stretch along the straight streets. Splendid Renaissance and Baroque buildings are evidence of riches and power, such as the Palace of the Grand Master and the impressive St John's Co-Cathedral.
Day 2: Syracuse, Sicily
1 Breakfast, 1 Lunch, 1 Dinner
The municipal area of Syracuse boasts relics from cultural history going back more than three millennia. In ancient times, the city was the most powerful in the known world and was famed for its splendour. The island of Ortigia, now a UNESCO World Heritage Site, was where Syracuse began its rise as an ancient city. The huge cathedral is at the heart of the old town, magnificent palaces line the Piazza and wide promenades invite you to take a stroll. The archaeological park brings Greek and Roman history back to life. Yet Syracuse exudes southern Italian charm, with washing drying outside the windows.
Day 3: Giardini Naxos (Taormina), Sicily
1 Breakfast, 1 Lunch, 1 Dinner
Taormina is perched on a rock with a majestic view over the sea. In the 19th century, this small town had already developed into a dream destination for well-heeled travelers and artists. The town's fascination lies in its elegance, the many ancient buildings, the stunningly beautiful coastline, the mild climate, and the view over the silhouette of Etna. Europe's largest volcano is over 3,000 meters (9,843 foot) high, has four summit craters and around 400 subsidiary craters, and is covered with snow almost all year round. In ancient times it was considered the seat of the gods, but nowadays large sections of it are a nature reserve.
Day 4: Lipari, Aeolian Islands
1 Breakfast, 1 Lunch, 1 Dinner
Lipari is a tranquil little spot and the largest of the Aeolian Islands, with a cultural heritage stretching back over 6,000 years. Right from first glance you can see its volcanic heritage, with some of the rock formations resembling sculptures, and the entire group of islands is a UNESCO World Heritage Site. The Aeolian Museum is set on the castle hill and holds an impressive collection of prehistoric and ancient artifacts from this volcanic group of islands. You will find the southern Italian way of life in this little port infectious.
Day 5: Palermo, Sicily
1 Breakfast, 1 Lunch, 1 Dinner
The character of Palermo, Sicily's vibrant capital, was mainly forged by the Arabs, Swabian dynasty and Normans. Noble palaces line the magnificent streets, cheerful-looking Art Nouveau houses stand next to Baroque buildings and a little further on you are faced with pure Gothic facades. The medieval quarter towers above the huge Palazzo Reale with its "Capella Palatina", a masterpiece in the Arab-Byzantine-Norman style. The small mountain town of Monreale gives you a breathtaking view over the town and the bay, as well as the 12th century cathedral whose interior combines Romanesque, Byzantine and Arab art with rich gold mosaics.
Day 6: Trapani, Sicily
1 Breakfast, 1 Lunch, 1 Dinner
The old town and port of Trapani lie on a picturesque crescent-shaped headland at the foot of Monte Erice. You will discover many little treasures browsing through the beautiful town center. For the last 1,000 years, fine black and red coral jewelry have been made here. The mountain town of Erice is a real architectural gem. Not far from Tapani, this idyllic little town is tucked away in a picturesque hilltop setting overlooking the countryside and the sea. Protected defiantly by a wall, the town retains its splendid medieval atmosphere.
Day 7: Cagliari, Sardinia
1 Breakfast, 1 Lunch, 1 Dinner
Cagliari is a port and university town and, with one of the most modern opera houses in the Mediterranean, is also a renowned cultural city. Behind the Via Roma, a boulevard with shady arcades and classical facades, lies the dock area whose narrow lanes bustle with life. The old town is called Castello and extends picturesquely up the hill. The immense Bastione San Remy towers over the town. Not far from the center is one of the most beautiful beaches in the Mediterranean and inland you will find glittering cultural treasures, like the ancient town of Nora dating from the 9th century BC.
Day 8: At Sea
1 Breakfast, 1 Lunch, 1 Dinner
Enjoy this day offshore, relaxing and taking in the smell of the fresh ocean breeze up on deck.
Day 9: Palma de Mallorca
1 Breakfast, 1 Lunch, 1 Dinner
Majorca's beautiful capital is an elegant city and its picturesque old town and architectural mix of Arab, Catalan, and Art Nouveau elements are part of its success story. In the center, you will be lured by shops behind splendid facades, and cafés and bars set on beautiful squares invite you to stay a while. Not far from the sophisticated marina you will find the dignified cathedral, affectionately known as "La Seu" for short. With pure Gothic beginnings, none other than Antonio Gaudi created part of its interior at the start of the 20th century.
Day 10: Pamla de Mallorca | Disembark
This morning disembark after breakfast and continue your travels on your own or transfer to the airport for your journey home.
Dates & Prices

These approx. 9.5 m2/102 sq ft cabins with their upper and lower single beds (each 80 cm x 200 cm) once accommodated the ship's officers, and their original features exude a romantic charm. These cabins can be ventilated with fresh air both day and night as the cabin door leads directly to the Promenade Deck beneath the bridge.

These cabins are each approx. 10.5 m2/113 sq ft and located on the Promenade Deck. They are furnished similarly to Cat. 3 cabins.

Located on the Promenade Deck, each of these outside cabins also features panorama windows, a marble bathroom with a fitted shower and a substantially sized wardrobe. They are approx. 12.5 m2/135 sq ft in size with two single beds (each 80 cm x 200 cm).

Each of these cabins features a marble bathroom with a fitted shower, two single beds (each 80 cm x 200 cm) which can be placed together, a substantially sized wardrobe and additional built-in storage space. Their location on the Captain's and Lido Deck and their design, featuring two panorama windows, mean these approx. 13.5 m2/145 sq ft cabins feel extremely bright.

These two double-bed cabins are located on the Captain's and Lido Deck and feature unique corner panorama windows. Approx. 13 m2/140 sq ft in size, they offer a substantial wardrobe, a double bed with two mattresses (each 80 cm x 200 cm) and a spacious, elegant bathroom with a fitted shower.

Warm and bright tones dominate these approx. 18-20 m2/198-215 sq ft deluxe outside cabins fitted with a double bed (160 cm x 200 cm) The cabins feature a modern elegance, generous storage space and a walk-in closet and a marble bathroom.

Main Deck. Portholes, two single beds or king bed with two separate mattresses, one or two chairs, nightstand, decorative marble fireplace, walk-in closet, safe, A/C, private bath with shower or tub.

Main Deck. Portholes, large double bed, two armchairs, antique nightstands, table or antique secretary, decorative marble fireplace, desk, walk-in closet, safe, A/C, private bath with tub and portholes.
Notes
Please note: Shore excursions are NOT included in this cruise-only rate. Contact us for details.
Rates Include:
Beautifully appointed cabin in selected category
Welcoming bottle of champagne in your cabin
All meals (six per day) from early-bird breakfast to the exquisite 4-course dinner menu with a choice of the main course
5-course gala dinner during the cruise
Welcome and a farewell cocktail with champagne
Selected wines and beers thoughtfully are chosen to complement lunch and dinner
All soft drinks and juices throughout the cruise
All alcohol-free coffee and tea specialties
Bottled water on the excursions
Fresh fruit basket in your cabin, replenished daily
E-mails can be sent free of charge from the on-board laptop
English-speaking tour guide
Travel documents with detailed destination information
All port fees
The use of snorkeling and waterskiing equipment is free of charge
Rates Exclude:
Tips
Excess luggage (allowance is up to 40 kg per passenger)
Additional meals and beverages (so far as not expressly included)
Other personal expenses
Transfers
9 Breakfasts, 8 Lunches, 9 Dinners
9 Nights Accommodations
Accommodations as listed
Ground transportation as listed
Activities as listed
Meals as listed
Professional English-speaking guide
Port Fees
Wine, beer, juice, and soft drinks served with lunch and dinner on board ship
Welcoming bottle of champagne in your cabin
Fresh fruit basket in your cabin, replenished daily
All alcohol-free coffee and tea specialties
Bottled water on the excursions
Use of snorkeling and waterskiing equipment is free of charge
Gratuities
Travel Insurance
Personal Expenses
Flight costs (please request a quote)
Additional excursions during free time
Fuel and transportation surcharges (when applicable)
Inquire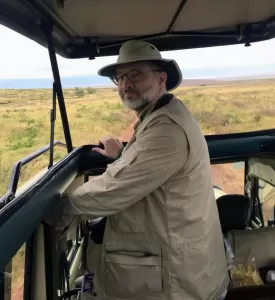 We Love to Talk Travel
Call
1.800.344.6118
or
Chat Now
Our guide and driver were very good with their knowledge and were very helpful with our questions. It was a very pleasant visit that would have been impossible to do on our own. Hotels and restaurants were fantastic. The special places we got to go to, like the kitchens, were great. Enjoyed the entire trip!
Meyer Smolen
Mediterranean Travel Guide
Favorite Mediterranean All Trips