A question that kept coming up for me and my mother when we were initially planning this trip was, "What is Croatian food like? What could we expect from the cuisine?" Early Google searches indicated that along the coast, we could expect to get a lot of seafood. Other than that, I was at a loss. It is true, though, that seafood – fresh and prepared simply – is a mainstay and a classic of the Dalmatian region. However, as you travel from island to island, you will also find that each stop has its own flavors and specialties.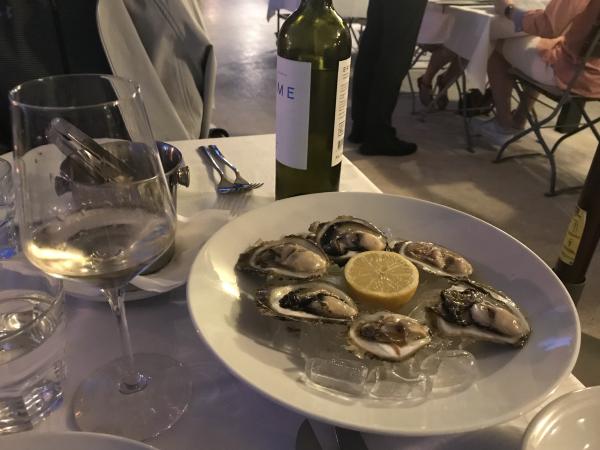 Every day, your cruise director will post the day's events and recommended activities on a board in the main lounge area. Anticipated arrival/departure times, the on-board menu, off-ship excursions as well as recommended restaurants/dishes/wine varieties will be written out every morning. 
One of the best surprises, for me, was the strong Italian influence on the cuisine here. For several centuries in the Renaissance, Venice was the controlling body for the area. I haven't had such good pizza since I was in Rome nearly a decade ago. On the island of Korcula, rumored birthplace of famed explorer Marco Polo, you will find "makaruni." (Say it out loud and it will make more sense!) This hand-rolled pasta comes in a variety of sauces to fit any palate, but the local favorite is a beef burgundy style sauce. It goes terrifically with the locally-grown wine of Grz. Vis Island, too, will yield not only special dishes but also a terrifically unique way to dine. Called "konobas," these restaurants serve traditional and regional meals, and they will be rustic in nature – often far off the tourist lane-ways – and family-run.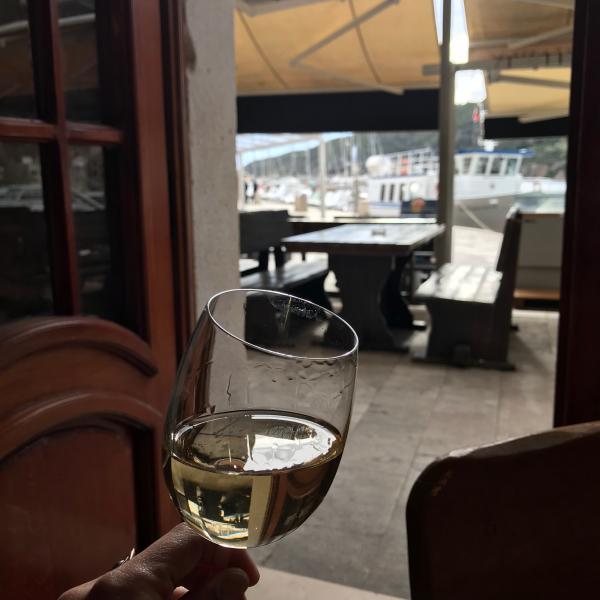 With slight variations in climate and topography, wine varies island by island as well. Dining off the ship affords excellent opportunities to sample the local goods. Try one with dinner, or even take up your cruise director's offer to arrange a wine tasting so you can sample one of everything.
The island of Hvar, also known as party island by the young people, is renowned for its olive oil and its lavender. You can find all manner of foods with lavender flavoring. Much to my ice-cream-connoisseur mother's chagrin, however, the lavender ice cream was – in her words – "not good." You might have to reserve judgement for yourself and have a taste. Black truffles, too, are commonly found on the island, so be sure to get your fill of these rare and expensive mushrooms.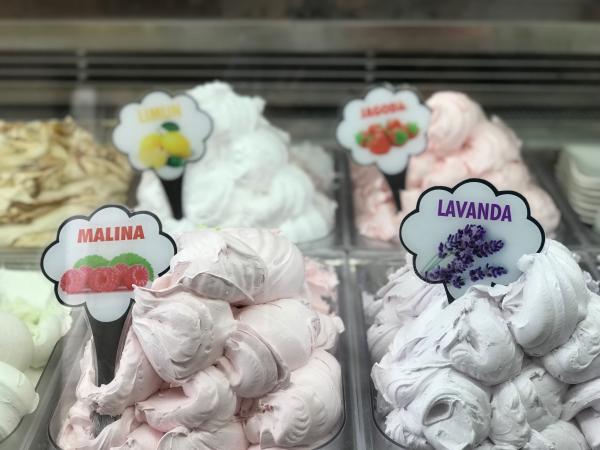 I did not travel to Croatia expecting it to offer such varied and rich food and wine choices. I may have been going for the pretty views, but I was definitely rewarded by a delightful range of fresh flavors.