You've decided you want to cruise along the coast of Croatia. Great! But there are a lot of options out there to sift through. It might not be the first question but definitely an important question you will want to ask yourself – do you want to sail by large or small ship?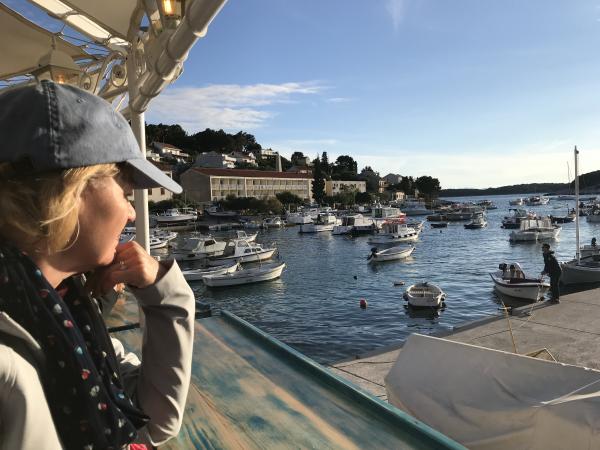 Cruise ships come in a variety of sizes – the largest can carry thousands of people. These ships will have multiple restaurants, evening shows and entertainment, and will be like floating cities. This style of cruise places a strong emphasis on your on-ship experience. Due to the size of these ships, the only ports in Dalmatia they can access will be Split, Dubrovnik and Kotor (in Montenegro). If you want just a small sampling of the local flavor and your on-board amenities are important, this might be the choice for you.
At the very other end of the spectrum are private, for-hire yachts. These vessels can carry from 2 to 15 people and will come with a private staff. This style of travel will give you the ultimate level of flexibility but will also cost a lot of money. Most amenities will not be included in the cost of renting the boat itself, and you will still have to pay for local guides if you want to do any touring on land. If you want a fully private experience with total control of your itinerary, this might be the choice for you. 
At Adventure Life, we specialize in the sweet spot right in between these two: small-ship expedition cruises. The ships we work with will be between 36 and 244 passengers, and most of these will be only 36-40 folks on board. With ships of this size, you will be able to stop at smaller ports less visited by tourists. While your ship will be comfortable – and come in a variety of levels of from basic to luxury – the emphasis of your trip will be exploring Croatia.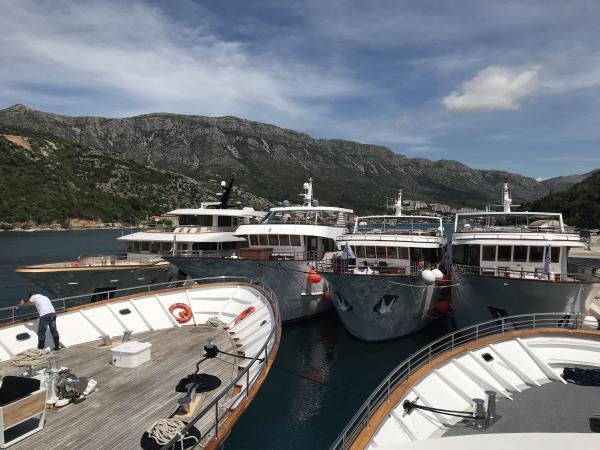 There will be indoor and outdoor relaxation spaces. Evening entertainment can be found off-ship, or you can enjoy the company of your fellow travelers. Some cards and board games are stored on board, just in case, and one night of my trip we did have a movie night. Most of the action is in one dining room, where seating is informal and two meals per day will be served. Food on board will be a mix of local flavors and international fare and all sourced locally along the coast. Most days, depending on your schedule, you will have the chance to enjoy either lunch or dinner in port – which affords you a great opportunity to try specialties which vary island by island.
Your staff is Croatian with an English-speaking cruise director. Your staff knows the region, can impart local knowledge and can provide insight on some of the best ways to experience the area. Your cruise director will offer daily recommendations and can even help make off-ship arrangements for dining reservations or added tours.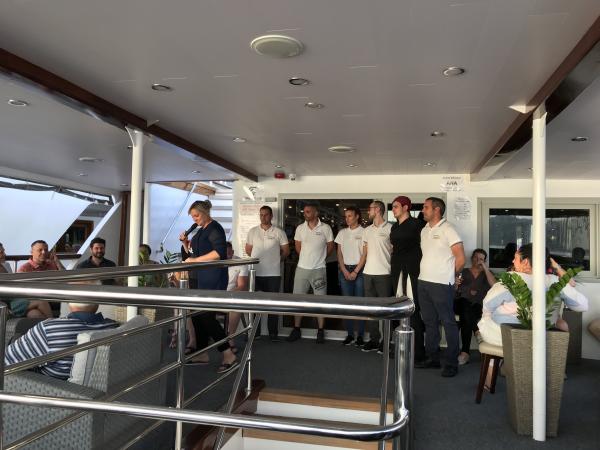 With about 40 people on your ship, you will certainly get to chat with everyone once and won't get lost in the crowd, but it will give you enough diversity to spend time with different people throughout your trip. While in some of the smaller ports, you may not escape notice among the locals, disembarking will not feel like a horde of people overwhelming these coastal towns as it might with a larger boat.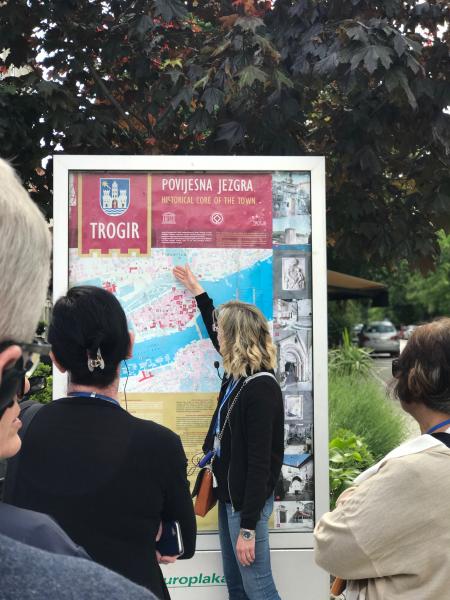 Perhaps the one concern that each person must decide for themselves is the question of seasickness. It is true that larger ships will be more stable on the water, and you will feel the sway of the water much less than in the small ships. A few items can mitigate this sensation on smaller ships though – in general mid-ship and lower-level cabins will be impacted least by the rocking of the boat, and luckily on these cruises, the longest amount of time you will be sailing is about 4 hours – and it will be sailing between islands, not in the open seas.
As a trip planner, my job is to find the best fit for your travel goals, so if these small ships sound like that kind of experience you want for your trip to Croatia, let us help find the right option for you!