This historic hotel is located at the Southern tip of Third Street in a majestic antique wooden building. It has already celebrated its hundredth anniversary and is still standing firm despite the ravages of time and the destructive earthquakes of 1917 and 1991. Built in 1905, it is considered one of the oldest buildings in the area.

The building has quite the history, having housed the main offices of the United Fruit Company, three consulates and the Tropical Radio & Telegraph Company. Since 1968 it is now home to the Gran Hotel Bahía, which has undergone a complete makeover including remodeling of all it's rooms, without loosing the enchantment of the old days.

In the lobby you can observe a very old and huge safe, which was installed in 1905 while the construction of the building was still going. This safe that survived the fire of 1904, was used to keep away the money to pay the suppliers and small banana farmers in the area.

Gran Hotel Bahia has the most spacious and comfortable rooms, all of them with A/C, Cable TV and private bathroom with hot shower. Its friendly and relaxing environment let distinguished guests feel at home.

That's why you are invited to relax in the upper floor grand balcony and enjoy the magnificent view of the bay and Main street. Come and introducing yourselves to the particular local history and the incomparable beauty of an ecological bio diverse and legendary area.

Rooms
18 of the most spacious and comfortable rooms in the island, all of them with air conditioning, cable TV and private bathrooms with hot water. The relaxing and friendly atmosphere makes you feel at home.

After the latest renovation, the hotel now offers new Deluxe rooms with queen beds with worldwide recognized Serta beds, new furniture and decorations.

The rooms are distributed as follows:
Four Deluxe Rooms with one Queen bed each;
Four Standard Rooms with one double bed each;
Four Standard Rooms with two double beds each;
Four Standard Rooms whit three single beds each; and
Two Standard Rooms with two double beds and one single bed each.

Restaurant
You will be warmly welcomed at the restaurant, with 48 seats. Here enjoy the most delightful breakfasts, lunches and dinners. You can pick between two spacious and cozy balconies and an open air terrace to order your meal, all at very affordable prices.

Services
Transfer Airport – Hotel – Airport:
For your comfort, complimentary transfer service to and from the airport. If you want to make use of this service, please ask for it when making your reservation and a day in advance to your departure from the hotel.

Breakfast Service Included:
Enjoy an American breakfast with no additional cost, included in all rooms' rates, at the restaurant.

Cable TV Service:
For your entertainment, all rooms have 20" TVs with cable included from local operator Cable Chicho.

Wireless Internet Service:
For your convenience and as an added complimentary service, the hotel is proud to offer the new service of high speed "Wireless Internet" in all the rooms and public areas of the establishment.
Itineraries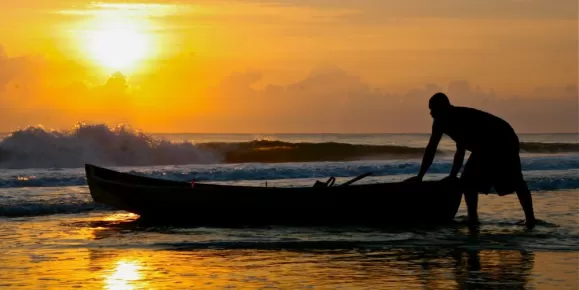 EXPLORE
Caribbean Adventure - Bocas Town
8 Day Itinerary
Raft down the Pacuare River
Hike deep into the jungle
Snorkel the marine-rich coral reef
Tour Panama's vibrant capital city
Activities:

Horseback Riding, Land, Rainforest Exploration, Snorkeling, Urban Exploration, Whitewater Rafting, Wilderness Lodge, Wildlife Viewing, Zip Line

Activity Level:

Easy Active
Tour Details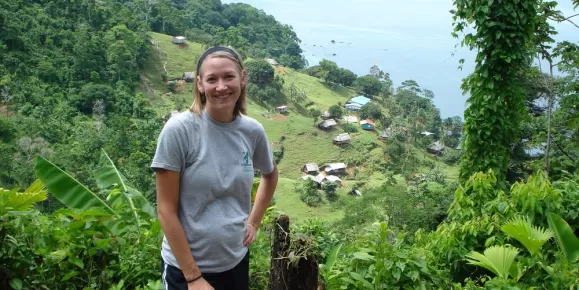 EXPLORE
Discover Panama - Bocas Town
8 Day Itinerary
Hike through tropical forest
Take a coffee tour in Boquete
Hike and relax on white sand beach
Snorkel, kayak or hike
Activities:

Fishing, Land, Snorkeling, Whitewater Rafting, Wildlife Viewing

Activity Level:

Relaxed
Tour Details
Inquire
We have received reports about this form not submitting, if this occurs, please wait a minute and try resubmitting. If you continue to experience an issue please call our office at 406-541-2677. We are working to resolve this issue as quickly as possible.
The trip might have been the absolute best of our lifetime (thus far). We particularly want to commend our guide Peter in the Guilin area-he was so incredibly attentive, energetic, enthusiastic-and absolutely dedicated to ensuring that our meals were 100% vegetarian.
Jack Charney