You are invited to come stay and enjoy the garden paradise at ISLA VERDE (Green Island).

Isla Verde is situated just 3 minutes walking distance from the Boquete village in the highlands of Panama. Isla Verde offers six open, bright and spacious roundhouses and 2 enchanting suites. All lodging is situated in a lush tropical garden setting. Every unit is outfitted with bath and kitchen as well as hot and cold water along with cable television. Free high-speed wireless Internet is also available to all guests.

Accommodations
Suites: The Isla Verde Suites are guaranteed to make your heart race. Private and very comfortable, each suite offers either a walk out balcony with precious views or a step down to your lush tropical garden. Each suite will accommodate 2 persons with ease. If soft, safe and cozy is your style, you won't be disappointed here.

Roundhouses: unique roundhouses feature two sizes; the smaller round house will accommodate a maximum of 4 people, while the larger round house will accommodate a maximum of 6 people comfortably.

The architecture is based on an ancient Indian design, and for your comfort each one is equipped with today's modern conveniences. Come relax and nourish your soul in the quiet and beautiful setting inside a lush tropical garden paradise.

Roundhouses & Suites
Each unit has a its own bathroom, kitchen or kitchenette, cable television, and bedding and towels are provided. Free high-speed wireless Internet is also available to all guests.

Big Roundhouse (3 available)
Maximum of 6 Guests
1 queen bed downstairs along with a sleeper sofa and a double bed in the loft.

Small Roundhouse (3 available)
Maximum of 4 Guests
1 double bed downstairs and 2 single beds in loft

Sark Suite (Up)
Maximum of 2 Guests
1 king size bed

Herm Suite (Down)
Maximum of 2 Guests
1 queen size bed

Mariposa Suite (Up)
Maximum of 2 Guests
1 king size bed

Girafa Suite (Down)
Maximum of 2 Guests
1 queen size bed

Isla Verde Services
Full laundry service available for very reasonable rates.

Host for Spa Boquete, on-site massage therapy, body-work and Facial services. Please visit the Spa Boquete website for availability schedule and complete details.

Breakfast is not included in the room rates.

Dining under the Dome
Breakfast under the Dome is a wonderful opportunity to meet your fellow travelers to Boquete. You will find breakfast order forms in your accommodations. You can submit your breakfast order the evening before and have it ready for you at a specific time.

Asumptuous breakfast is prepared with fresh-picked local grown tropical fruits and vegetables and is complemented with freshly baked pastry and bread. Add cereal, luncheon meat, cheese and eggs cooked to your liking. Then top if off with a carafe of fabulous Boquete coffee and a refreshing glass of orange juice.

Activities
If you are here for the Adventure, plenty of options are available. Take a Zipline Tree Trek, Hiking, Mountain Biking, Horseback Riding, Volcano Hike, Coffee Tour and more.

Or, you are here to simply soak in the unbelievable climate and relax as never before in the gorgeous Boquete gardens.

Due to the serene and tranquil nature of this tropical paradise, please request prior approval for children under the age of 10.
Itineraries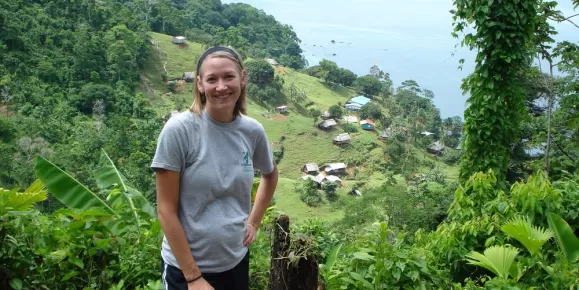 EXPLORE
Discover Panama - Bocas Town
8 Day Itinerary
Hike through tropical forest
Take a coffee tour in Boquete
Hike and relax on white sand beach
Snorkel, kayak or hike
Activities:

Fishing, Land, Snorkeling, Whitewater Rafting, Wildlife Viewing

Activity Level:

Relaxed
Tour Details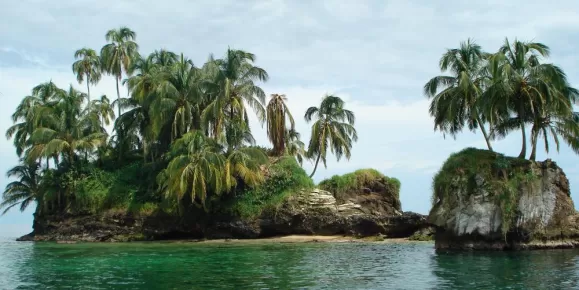 EXPLORE
Discover Panama
8 Day Itinerary
Trek the lowland tropical forest
Bike, hike, zipline, raft or relax
See wildlife in natural habitats
Explore Tranquilo Bay
Activities:

Biking, Hiking, Land Exploration, Rainforest Exploration, Snorkeling, Wildlife Viewing, Ziplining

Activity Level:

Easy Active
Tour Details
Inquire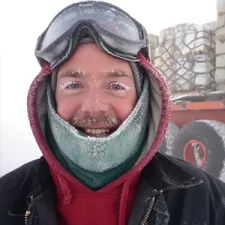 We Love to Talk Travel
Call
1.800.344.6118
or
Chat Now
The trip was terrific with great planning on your part. Most of the adventures were not mainstream and somewhat off the beaten path which made it especially enjoyable!! We felt taken care of and you all were readily available to respond to questions and issues. I would highly recommend your company and friends have already expressed interest based on our pictures and excitement.
Gale Cantor