In a heavenly corner of the Anton Valley you will find Los Mandarinos Boutique-Spa & Hotel next to "La Casa de Lourdes" restaurant. This cozy set of villas was inspired by the Tuscan style. This exclusive Boutique-Spa & Hotel rises with magnificent views in the heart of lush vegetation. At an elevation of 600m (1,970ft) and less than 2 hours away from Panama City, this lovely Hotel and Gourmet Restaurant were inspired by the Tuscan style.

Los Mandarinos is an exclusive boutique-hotel in the middle of lush vegetation that provides their guests with customized attention and an exceptional service.

Dining
At the restaurant, you will be able to enjoy the culinary talent of Lourdes de Ward, a famous chef known throughout Panama. Sample the delights characterized by a wide variety of exotic dishes and delicious desserts.

Come and test one of the hotel's special dishes:
. Yuca croquettes
. Blackened Fish in Tamarindo sauce
. Fruit desserts with Pepitas of Marañón

Accommodations
Los Mandarinos has thirty-one refined and comfortable rooms. Each room has been decorated with a unique style for your comfort. There are five models of exclusive rooms, which ensure a comfortable and pleasant stay:
* Suite: 1 spacious bedroom with 2 double beds or one king bed, balcony, bathroom and living room.
* Jr.Suite: 1 bedroom with living room, kitchenette, bathroom & balcony. OR 1 bedroom with terrace and private Jacuzzi.
* Deluxe room: 1 bedroom with 2 queen beds or one king size bed and bathroom accommodation for children.
* Superior room: 1 bedroom with 2 double beds or 2 singles or 1 king, with a bathroom.
* Executive: 1 bedroom with 2 single beds or one king bed and a bathroom.

Activities
Los Mandarinos also offers add-on excursions and activities such as its outdoor Spa, hiking, bird watching and other eco adventures. The hotel also offers guests three jacuzzi tubs, as well as an outdoor pool.

The prestigious Spa focuses on the famous Anti–aging Thermae concept. It will slow down aging in a natural and healthy manner, not only to be able to live longer, but also to improve the quality of life in all its aspects: mentally, physically, and spiritually. Spa treatments include massage, body wraps and river stone therapy. Thermal water wells are located near the Anton River with igneous rock foundations to heal the body.
Inquire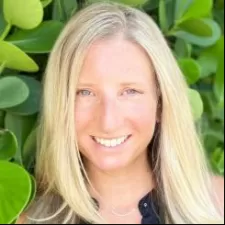 We Love to Talk Travel
Call
1.800.344.6118
or
Chat Now
We are so glad that we chose Adventure Life. The service is top-notch. Everything is well taken care of and we just have to print the documents and go. Franny even gave us timely updates on possible airport strike.
KC Chan