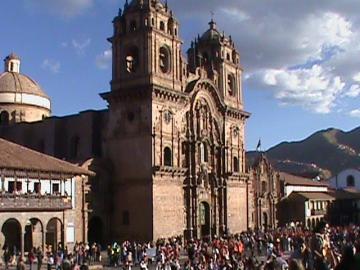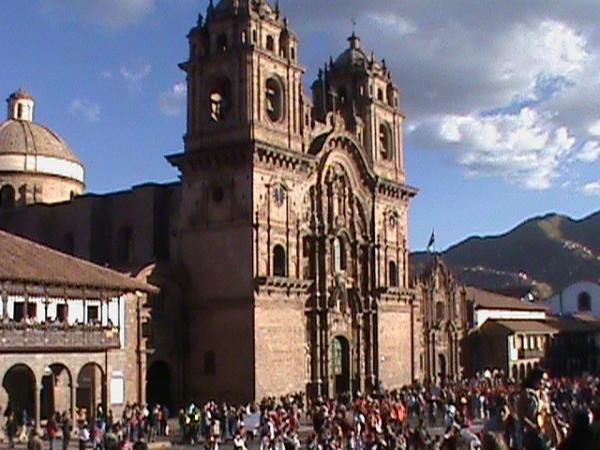 Every since I was in sixth grade, I have wanted to see Machu Picchu. My first view of this Inca city was in my sixth grade social studies book. I am 50 years old! I have waited a long time! If Oprah can give herself excessive birthday parties when she turned 50, I could send myself to Peru!
My flight from Atlanta landed around midnight the night before, I and stayed at the Costa del Sol Ramada. Gotta love having a hotel right out of the airport! The next day I would fly to Cusco.
I live in the Rocky Mountains at 4300 feet. I knew I would have some issues with altitude and less oxygen. Cusco is 11,000 feet above sea level. Flying from Lima, which is at sea level in an hour, is a bit of a surprise when one gets off the plane. The lack of oxygen can be felt almost immediately. It also does not help that Lan Airlines makes its planes to and from Lima park at the far end of the tarmac from the airport, so that passengers are walking a fair distance carrying luggage and trying to breathe!
After getting my luggage, I was met by Ruben, who took me to my hotel. He indulged me as I practiced my Spanish on him on the drive over. He also showed me the various children's groups in costume. He explained that a festival was taking place and that children from different schools were performing.
Ruben dropped me off at the hotel and let me know that my guide, Vidal would be back within 15 minutes. I was the last of the group to arrive.
Vidal brought me to the rest of the group near the Plaza de Armas. We had lunch, and then went to visit the beautiful cathedrals near the Plaza.
The beautiful La Catedral was started in 1559 and sits on the site of Viracocha Inca's palace. Stones taken from the nearby Sacsaywaman Inca complex were used to build the cathedral. On either side of the cathedral are the churches of Iglesia del Triunfo (1536), and Iglesia de Jesus Maria (1733).
The remains of the Inca historian Garcilaso de la Vega are kept at the Cathedral. de la Vega was the son of an Inca princess and a Spanish soldier. He was born in Cusco in 1539 and died in Cordoba, Spain in 1616. His remains were returned to Cusco in 1978 by King Juan Carlos of Spain.
After visiting the churches, our group went our separate ways. I wanted to take pictures of the children dancing, and then get back to the hotel and rest. The next day we would start our journey through the Sacred Valley.
THINGS TO KNOW: Altitude sickness is nothing to play with. You will be offered coca tea - tea made from coca leaves. Drink it, it helps. Yes, cocaine is made from coca leaves. However, no one is asking you to take cocaine! (I got asked a lot about this.) You will not get high from the tea. The tea helps with the headache you more certainly will get after arriving from Lima. I had tea the first day I was in Cusco, and the next morning before we left Cusco. The headache subsided, and I was fine.