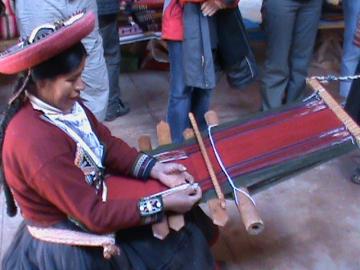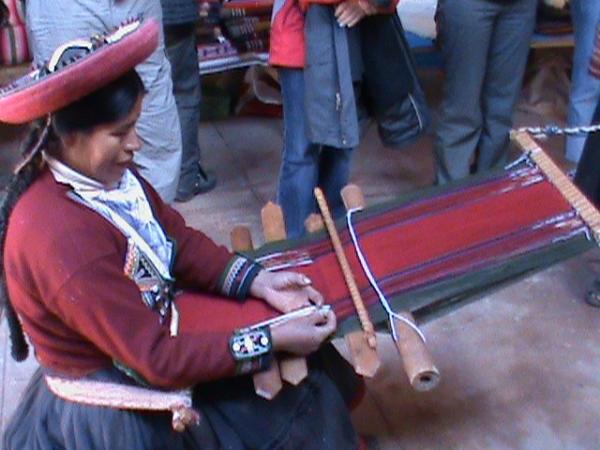 I was one of the last of my group to leave. So, after checking out, I spent the last few hours back at San Pedro market, and then to San Blas area for shoe shopping.
Unlike many women, I do not have a vast collection of shoes. However, the night before, on our way to and from dinner, I found two shoe/boot shops. They were located near San Blas, across from the Novotel Hotel.
I bought a pair of high tops, and a pair of hiking boots - check out my very last picture. They had some hot pink/bright purple shoes, and I really wanted them, but they did not come in my size. For someone who prefers to walk around in socks, I find it very ironic that I came home with three pairs of shoes!
We left Cusco that afternoon, and landed in Lima around 3:30pm. When I stayed in Lima the first night, I made arrangements with the Costa del Sol to take my luggage when I returned. My flight to the United States would not be until 12:40 the next morning. I had several hours to spend in Lima, and I chose to spend them at the Lima Temple (Mormon - I am one).
The Lima Temple is located in the eastern suburb of La Molina, and I had done some preliminary planning before coming to Peru. I took my suitcases over to the hotel, and changed into Sunday Dress. The hotel staff then stored my luggage for free - it would have cost me to do so at the airport. They then arranged for a cab to take me to the temple. We were driving in rush hour traffic, so it took about an hour to get to La Molina. I then spent the next two hours in peace. When I was ready to leave, temple staff called a cab for me. We got back to the airport in less time. I then changed my clothes again, got my luggage and went across the road to the airport to check in.
While waiting for my flight, I kept myself busy having a late snack, and browsing through the bookstores. My niece loves theTwilight series of books. I always try to find these books in foreign languages, and I wasn't disappointed. They are quite popular in Peru, and I was able to take pictures of the front covers with their Spanish titles.
Then I found my gate and amused myself playing freecell on my computer.