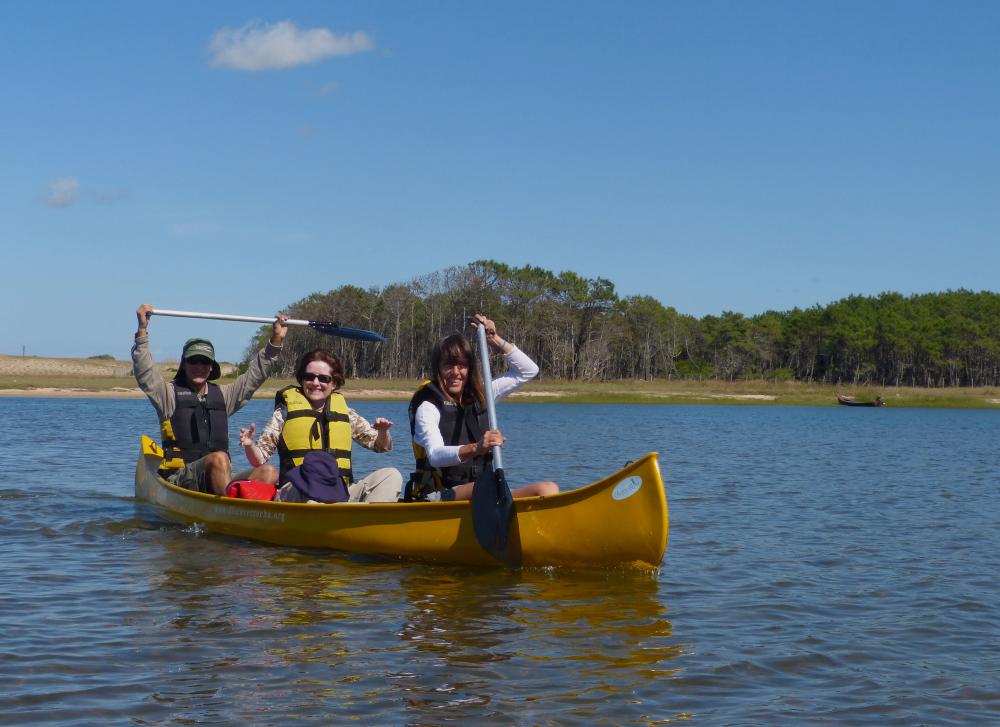 A thin bar of sand separates the sea from a long circuit of shallow lagoons which serve as a sanctuary for marine life and birds along
Uruguay's
eastern shore. Today we drove from Jose Ignacio north to Laguna Rocha, a 72 square kilometer body of water that appears as an endless sheen of blue glass stretching across the horizon. With an average depth of only 3 feet, this UNESCO Biosphere Reserve takes water in from the ocean during parts of the year, and then as the sand builds a barrier against the sea, the lagoon balances fresh and saltwater, creating a unique ecosystem ideal for shrimp, crabs, molluscs and the birds that feed on them. We drove to the southern end of the lagoon and waited for our guides to arrive, we peered across the lagoon and made out three figures that appeared to be walking on top of the water! The three silhouettes were walking through the calf-deep water over a half a mile away, pulling canoes behind them.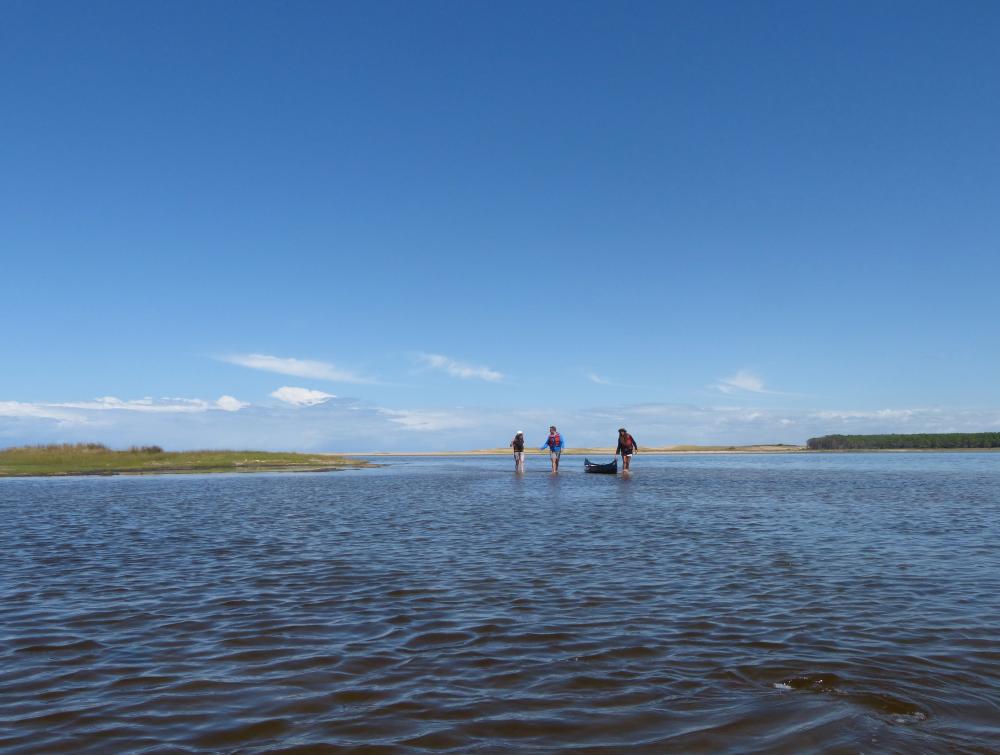 Our guides, Rosario and Mariana, were accompanied by Daniel, a park ranger who gave us every detail of the natural history of the lagoon and its flora and fauna. We stepped into the canoes and paddled into the center of the lagoon, which was so wide that the western edge melted away into the horizon. To our east, every few minutes white ocean spray would shoot over the sandbar, exposing the enormous waves crashing just beyond the edge of the lagoon. We paddled to a small island, and on the other side we watched as Black Necked Swans, Chilean Flamingos and countless other migratory birds fished in the shallow water.
We alternately paddled and walked through the lagoon to it's northern shore, where we carried the canoes out of the water. We were met by bicycles for the next leg of our trek - mountain biking to the La Paloma lighthouse! We wound through hilly horse pastures, lush green fields dotted by broad Ombu trees, and sporadic views of the Atlantic. Hours later we reached the lighthouse, where we enjoyed a fresh picnic prepared by our incredible guides. We ended at the
Pueblo Barrancas EcoLodge
, where we shared a Pilsner and heartfelt goodbyes with Mariana and Rosario, thanking them for one of the most incredible days of our trip.