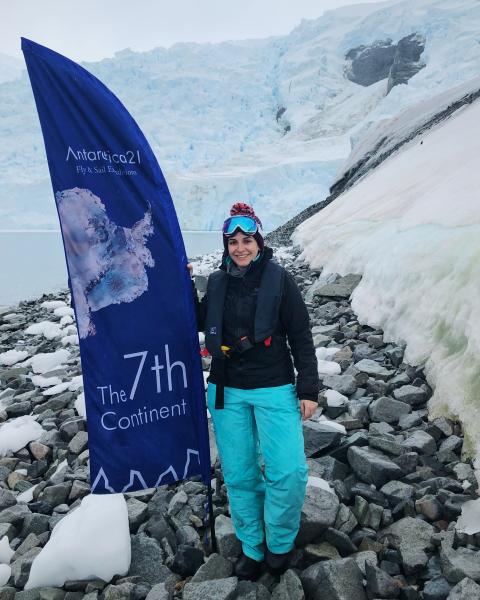 So far, all of our landings had been on islands around the Antarctic peninsula. And though we had seen plenty of ice, penguins, whales and seals, we could have easily called everything so far an "Antarctic experience," many of us still wanted a true continental landing, to set foot on the peninsula itself. Today was our last day in the region before returning to Ushuaia, so the "purists" among us (myself included) were getting a little anxious, though of course still appreciative of everything we had seen and done so far.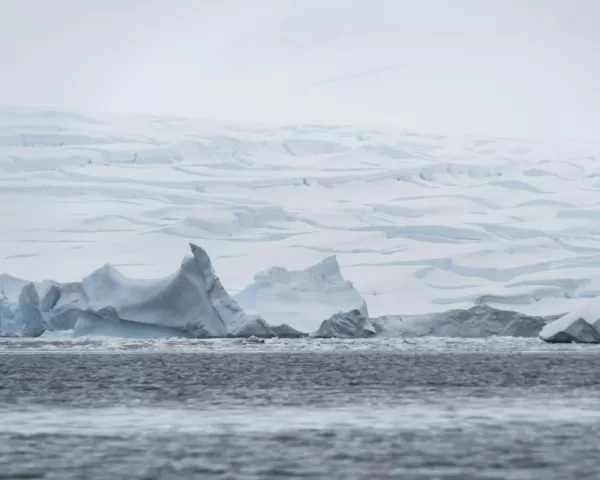 I'm so grateful to the expedition team for being so flexible and listening to what passengers wanted: they knew that many of us really wanted to make a continental landing, and they really pushed to make that happen. We were still outrunning storms, so we went the farthest south yet, to Orne Harbor on the peninsula proper. At 64.6 degrees south, it was two degrees short of the Antarctic circle, but already had a different feel than the islands we'd visited thus far. It was colder here, and the beaches narrower and rockier, ending in walls of ice at the ends of glaciers. 
The harbor was small, with glaciers and mountains on all sides. It was a dim, misty day, but the ice still glowed that unearthly blue. We all loaded into the zodiacs and landed, our boots planted on the rocks of Antarctica! This was my 4th continent, and while everything so far had been amazing and I had been telling myself that even if we didn't make that landing, it was fine, I had still "been to Antarctica," I was surprised at how emotional I was about it in the moment. I will confess that I cried a bit - though of course I was not the only one! - and walked around with the biggest, giddiest grin on my face the entire time we were there.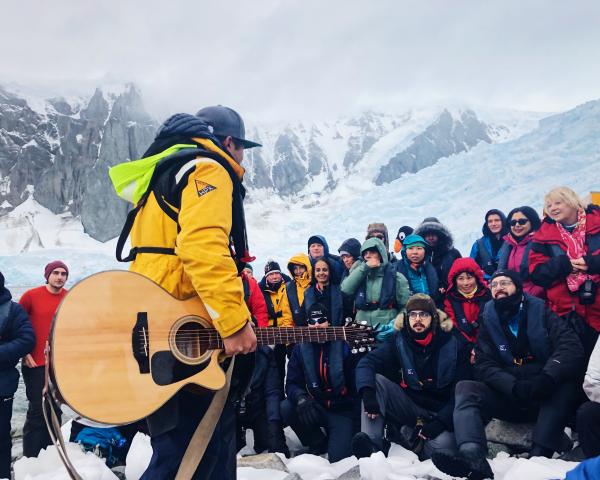 We all lined up for a big group photo, and one of the guides had even brought his guitar ashore and led a sing-along of, of all things, Creedence Clearwater Revival's "Have you ever seen the rain," which was fun, if a little out of left field. Our applause was joined by the thundering of a calving glacier, and we got to watch a great chunk of ice tumble off the end of the glacier at the opposite side of the bay and into the water. Of course, that set off quite a ripple, and we all scrambled up the narrow beach to get away from the icy waves that washed up.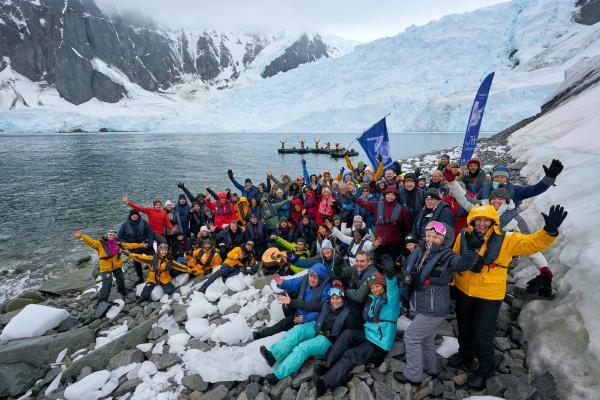 Once the waters had calmed, we loaded back into the zodiacs for a little cruise around the bay, getting as close as the guides dared to the end of the glacier to see the fresh ice revealed underneath, and to cruise in the slushy waters full of small bergy bits before returning to the ship.