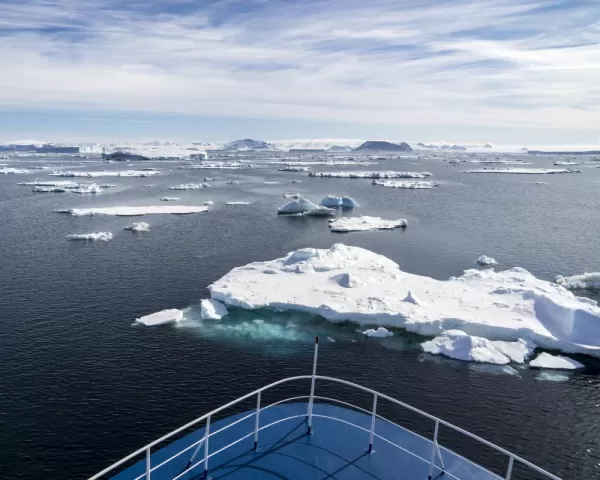 Back at the ship from whale watching, about half of us lined up to do the polar plunge. I was surprised at how many passengers wanted to, and at the ages of some of those in line. One of the older ladies confessed she didn't know how to swim - she had never jumped into water in her whole life - but she was willing to try this because "I'm not getting any younger!" I admired her spirit, and the part of me that considered backing out was quickly quieted by the part of me who knew that I wouldn't regret doing it - cold only lasts so long - but I would regret
not
doing it.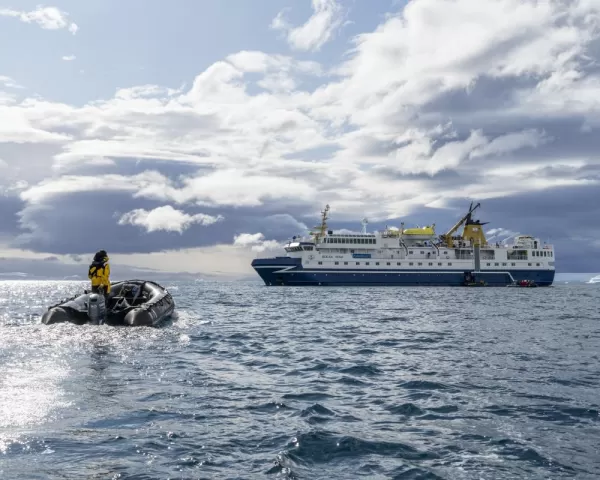 In my cabin I threw on a robe over my swimsuit, then got in line. The crew helped build the mood, blasting dance music to which those of us in line sang along. It created a party atmosphere for us, so that it didn't feel so much like walking the plank! We all chatted nervously and cheered and high-fived each person who jumped. The power of the party atmosphere is real: by the time it was my turn, I was utterly unconcerned about the cold, and mostly just nervous about a bunch of near-strangers seeing me in my swimsuit. 
Suddenly everything happened so fast, I almost forgot to really enjoy it: they strapped a belt and rope to my waist, to pull me out if I panicked and froze, and then I was walking to the end of the gangplank, and then I was jumping, and then I was colder than I have ever been in my life, and then they were hauling me out and everyone else in line was cheering as they handed me my robe and a shot of vodka. The cold was sharp, but over in seconds, and you get dried off and bundled up so quickly you really don't have time for the chill to set in. I absolutely do not regret it, and would do it again in a heartbeat!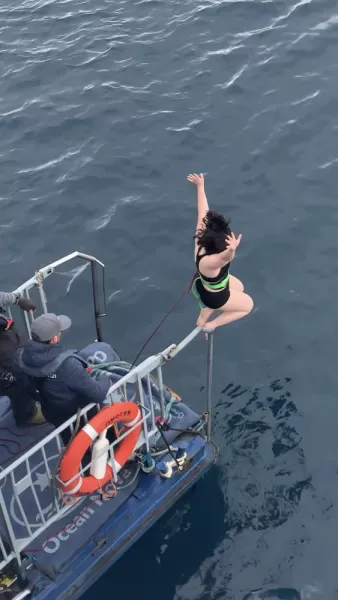 It was a great way to wrap up an amazing trip, full of memories and stories to tell for the rest of my life. Antarctica is such a unique part of our planet, and so vital to its future, that I do firmly believe that anyone who can go should go. There are not adequate words to convey just how special it is: you'll have to see for yourself.