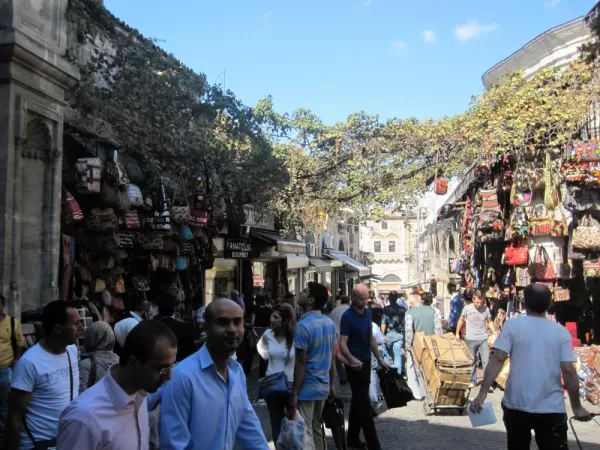 Another beautiful day! The highlight of Bodrum is its Castle, which also houses the Museum of underwater Archeology. The views from the Bodrum Castle are fantastic and peacocks roam the grounds. The marina is full of gorgeous wooden gulets (boats) that are locally built.
This evening, we took advantage of the Wind Surf's marina, swimming off of the ship, jumping off of the trampoline into the blue Mediterranean water. The Wind Surf will open up the marina when the ship is not docked, but anchored away from shore. The marina offers snorkel gear, water skiing, paddle boarding, wind surfing and kayaking, among other water activities.
After swimming, we soaked in one of the hot tubs on deck before getting cleaned up for dinner. The food on the ship is fabulous and definitely on of the highlights of our trip! After dinner, we watched an awesome belly dancing performance in the lounge.