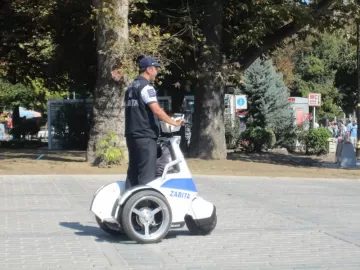 Today we explored the areas of Karakoy, on the opposite side of the Galata Bridge from Eminonu. The Bridge separates old Istanbul from modern Istanbul. The bridge was lined with fisherman, and underneath the bridge were restaurants serving fresh-caught fish. We walked over the bridge to find a fabulous fish market selling today's catch.
In the evening, we decided to check out the infamous hammams, or Turkish baths. We chose the Cemberlitas Hammam, as it's one of the oldest in the city. The experience is something hard to describe, and definitely one of the highlights of the trip!
Dinner consisted of Turkish pide; the Turkish version of pizza, which was actually very good. Dessert consisted of an assortment of Baklava and tea.