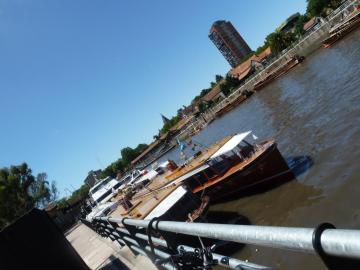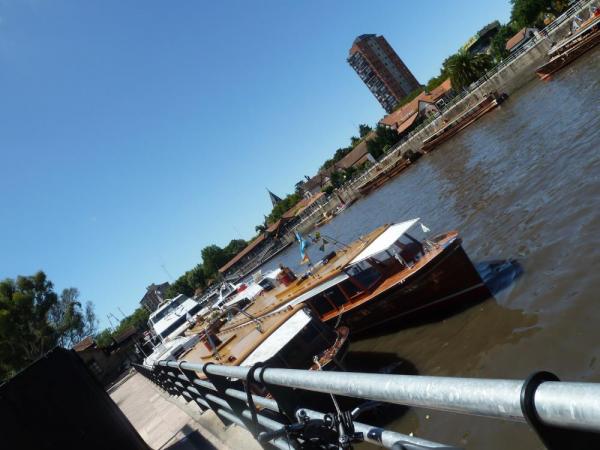 Today is the day that we have been preparing for, a series of Class V rapids known as Inferno Canyon. We started out on the Rio Esplanon near at the headwaters of the Fu to get warmed up and practice our commands before starting the more treacherous section.
The Class Vs were not hugely exciting as they were again quite technical so the best water actually came later on the bouncy Class IV waves. After we made it through Inferno Canyon without a single person falling out of any raft (though they had lots of safety catamarans and kayakers waiting just in case), we had a floating lunch on a calm segment between rapids.
We stopped to portage two rapids that are not commercially raftable, Zeta and Throne Room (both Class V+). Alex showed off his skill by kayaking Zeta when no one else dared. We sent the rafts through Zeta unmanned as we watched from the boulders above and had the chance (if we wanted) to jump off the 25 foot high boulders into the deep water after the rapids to reboard our rafts. At Throne Room, the guides were able to take the rafts through and a few other kayakers opted to try it as well.
After Throne Room, we came to the most fun section of the river, the White Mile. This Class III-IV section offers nearly nonstop bouncy rapids with huge wave trains that kept us soaked. It was the best part of the river!
Back at camp, we had a much-needed soak in the hot tub and snacks. Cookie, our chef, outdid himself with a collection of appetizers including tasty cheeses/ crackers, pizza, and barley rice soup. I started into my daily dose of red wine and snacked heavily since dinner is standardly at 9pm in Chile (a delicious buffet of different curries!).